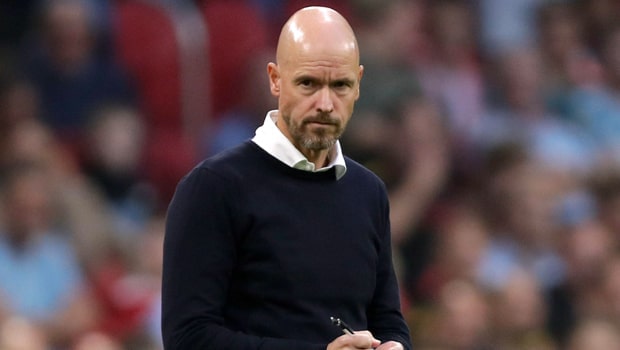 Liverpool legend Graeme Souness believes Erik Ten Hag's head coach role at Manchester United could be at stake if they go on to lose heavily against Liverpool. Erik Ten Hag had a horrible start to his Premier League campaign as a manager as the Red Devils suffered a 2-1 loss against Brighton and Hove Albion while playing at Old Trafford.
Subsequently, they received a 4-0 drubbing by Brentford FC on Saturday. Thus, Manchester United sit at the bottom of the standings after losing its first two matches. This has happened for the first time in the last 30 years.
The team has failed to come up with a collective effort and there is no camaraderie among the players. In fact, Erik Ten Hag admitted that he could have subbed all of his 11 players against Brentford.
The pressure is piling on Erik Ten Hag and he will need to turn the tables quickly. The Red Devils will have their work cut out in their next match against Liverpool, who drew their opening match against Fulham 2-2.
Graeme Souness said while talking to talkSPORT, "I think the clock's ticking on him already, that's the nature of being the manager of Man United."
He continued, "They expect big things from him, he's been successful at Ajax which is a much inferior league to the PL, and the demands there are nothing like what he's got in the PL and arguably the biggest club in the world."
When asked whether a heavy loss against Liverpool could lead to exit doors for Erik Ten Hag, Sourness responded, "Listen, don't be surprised at surprises in football."
"I think it's a difficult time for Manchester United. I'm not sure with this group of players, with this manager that they are going to be any different from where they were last year."
In the ongoing transfer window, Manchester United was able to rope in players like Lisandro Martinez, Christian Eriksen, and Tyrell Malacia. However, Souness feels these three will not be able to change United's fate.
"I don't think the players they've brought in are game changers."
Leave a comment