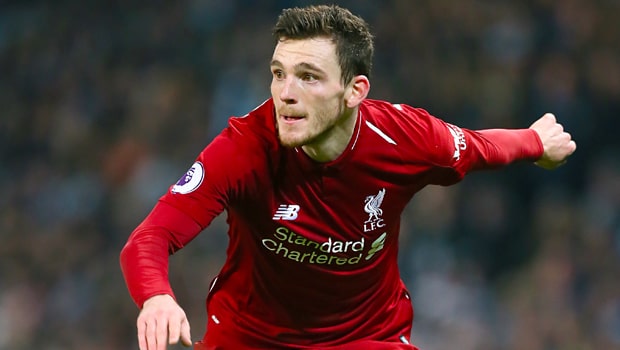 Liverpool's weekend win over Bournemouth will help everyone involved with the Reds realise they are in a strong position in the title race, according to defender Andrew Robertson.
Back-to-back 1-1 draws against Leicester and West Ham had ratcheted up the pressure on Liverpool to perform, something they did against struggling Bournemouth.
Sadio Mane, Georginio Wijnaldum and Mohamed Salah all scored in the 3-0 win, with Liverpool arguably leaving a few more goals behind them.
Scotland international Robertson said it was not about getting a message out to title rivals Manchester City and Tottenham, but much more about those directly concerned with Liverpool. "I don't think it's a message to any other team or anything," he said.
"It's maybe a message to our fans and everyone connected to the club that we're here. We fought for everything and got the result that we needed."
Bournemouth have now lost nine away matches in succession and have 13 defeats in the last 18 matches in all competitions after Saturday's reverse at Anfield.
Following the setbacks against Leicester and West Ham, there were plenty willing to suggest Liverpool – and manager Jurgen Klopp – were suffering an early bout of title jitters but that is something Robertson scoffs at.
"When people say he is nervous or we are nervous it couldn't be further from the truth," he added.
"In terms of the players we've not seen any difference in any of the staff and that feeds into the players and we've not changed; whether we draw, win or lose it doesn't change.
"It's a relaxed training ground and it is all about winning games. The only thing we get annoyed about – not nervous about – is that we want to win every game."
The Reds are level on points with champions Manchester City at the top. Pep Guardiola's team lead on goal difference, although Liverpool have played a game less. Spurs are third, five points behind and, like Liverpool, with 12 games remaining compared to City's 11.
Liverpool are 2.10 to be crowned Premier League champions this season, with City now favourites at 1.83 and Tottenham are 19.00 to come out on top.
Leave a comment