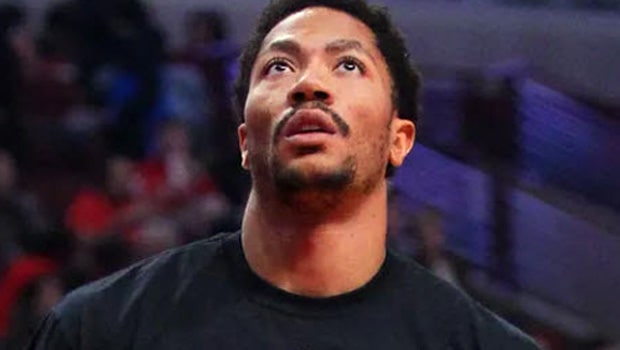 Derrick Rose is moving out of Detroit Pistons and joining the New York Knicks where he will be reunited with coach Tom Thibodeau. According to The Athletic's Shams Charania, the deal is confirmed and Rose will be seen donning the Knicks jersey very soon this season.
This can be a good move for Rose as he will join his former coach and Tom has always been a fan of the 32-year old Guard. He is the man who helped Rose become the NBA's youngest MVP in 2011 in a season where he averaged 25 points and 7.7 assists per game. Tom had a huge hand in his MVP season and he has always wanted him in his teams starting from the Minnesota Timberwolves and now the circle will be complete when he will join the Knicks.
While the NBA fans are happy that Rose is moving out from Pistons and joining the Knicks who are in a better position in this season, one former NBA player is not amused by the move. Former Celtics player Kendrick Perkins believes that Rose has that ability to get picked by a team contending for the Championship this season as he feels his main target should be of winning the title at least once.
Contrasting from Perkins' opinion a guy who had lauded the move is Miami Heat superstar Jimmy Butler. Butler has shared the dressing room with both Thibodeau and Rose during their time at the Chicago Bulls and feels it is a good move. "Thibs is getting the band back together," he said about the move.
The Miami Heat man is not an easy guy to please but he lauds Derrick Rose and feels that he still has it in him to fight at this level. He also praised Tom Thibodeau as a coach.
"Thibs is a hell of a coach. I have so much respect for him. And D-Rose is a hell of a player then and a hell of a player now. He's going to come in with that winning mentality and keep playing the way that he's been playing these last couple of years. That kid has a lot of go in him–he really does. And it's inspiring and really, really impressive to watch," Butler concluded.
Leave a comment