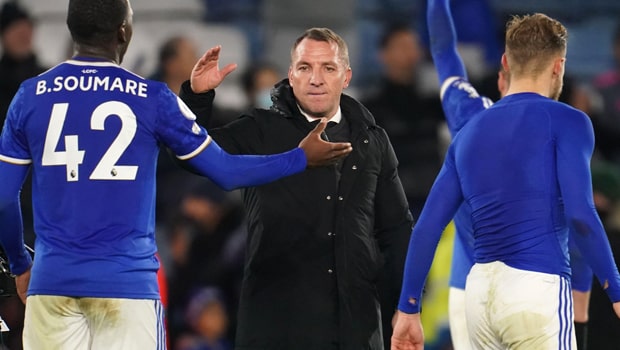 Leicester City manager Brendan Rodgers has described his team's performance on Tuesday evening as heroic after the Foxes beat Liverpool 1-0.
Ademola Lookman hit the target in the 59th minute to give the team the victory on the night, but Rodgers described the victory as the team's biggest this season.
"To play Manchester City and Liverpool within 48 hours. It's an absolutely heroic performance. We knew we'd have to defend well at times but we knew we could play football as well. An amazing result for us with everything we're going through against one of the best teams in the world. There's no doubt [it is one of the biggest wins of the season]." Rodgers said.
Leicester lost 6-3 to Manchester City in a nine-goal thriller on Sunday.
Liverpool should have been in the lead in the first twenty minutes of the game, but Mohammed Salah missed a penalty which was saved by Kasper Schmeichel before he headed the rebound into the bar.
Salah and Sadio Mane, who are both AFCON bound, were at fault for missing some of Liverpool's biggest chances.
Meanwhile, Leicester are now situated in 9th while Liverpool could end the year in third depending on results from elsewhere on Wednesday.
In other matches on Tuesday, Crystal Palace, despite missing key player Wilfred Zaha, who got red-carded in his team's last game at the weekend, beat Norwich 3-0 while Southampton and Tottenham played a 1-1 draw while Watford lost 1-4 to West Ham United.
Meanwhile, Arsenal's fixture against Wolves was postponed as well as Aston Villa's visit to Elland Road against Leeds United.
Other fixtures will see Chelsea face Brighton and Hove Albion while Manchester City will face Brentford, and on Thursday, Newcastle's visit to Everton has been postponed while Manchester United will welcome Burnley to the Old Trafford on the same day.
Leave a comment