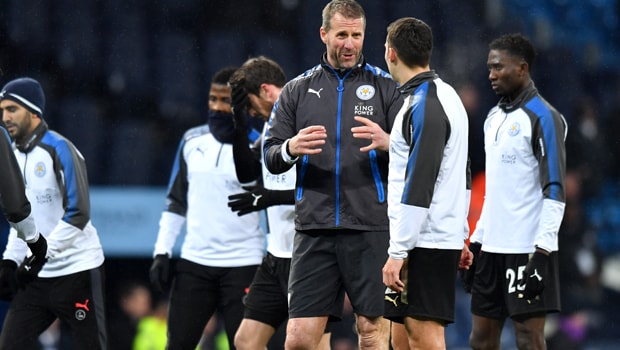 Leicester first-team and goalkeeping coach Mike Stowell has underlined the importance of pre-season training if you are to build a successful side.
The majority of the Foxes' first-team squad returned for pre-season training on Monday and they have since been undergoing tests and exercises to blow away the cobwebs from the summer break.
Claude Puel's side finished ninth in the Premier League last season, but they only won one of their final seven games and Stowell has now highlighted the importance of enjoying a good pre-season if you are to succeed during the campaign as a whole.
"It's great to be back, I think this is a really key period in the season," he told LCFC TV.
"It's a great period for all the lads to get back together and tell all their stories from over the summer.
"It feels like ages since we've been back here but it's a really good time to work, get the sessions in and this is where the conditioning starts for the new season."
Leicester will head to France next week for a six-day training camp and Stowell believes that will be another important step in the squad's preparations, as the sole focus will be on getting ready for the new season.
"The biggest thing for us is the camps," he added. "When you go away on the camps, you take any distraction away, so you take the [families] out of the equation and you put them into a training camp."
The Foxes are priced at 251.00 to replicate their heroics of 2016 by winning the Premier League title.
However, Puel's side still have a lot of preparation work to do ahead of the new campaign, with pre-season friendlies to come against the likes of Notts County, Valencia and Lille over the next few weeks.
Leave a comment