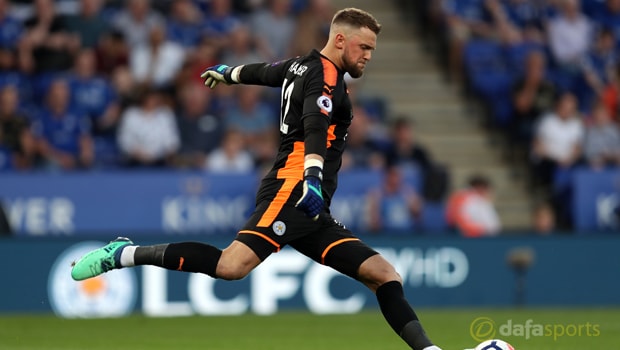 Leicester City goalkeeper Ben Hamer insists he is determined to impress in the final few games of the season even if it means to win a contract at another club.
The 30-year-old is out of contract at the end of the current campaign and he has only made two appearances in the league this season.
Hamer is determined to impress Claude Puel or other clubs in the final four games, with a first-team spot now potentially available.
Regular number one Kasper Schmeichel suffered an ankle injury during the clash with Burnley last week and Hamer is determined to kick on.
He made a crucial save to deny Shane Long in the 0-0 draw against Southampton and now wants to do all he can to put himself in the shop window or win a new deal. Hamer told the Leicester Mercury: "It is that time now where it is coming to an end.
"If I do come in I have to do well and get myself known because obviously I am ghost to most people because I haven't been on the pitch for a long time.
"That is unfortunate and not pleasant at times, but you have to stick with it, keep training hard in the week and keep your spirits up.
When you get an opportunity you have to be ready and as far as contracts are concerned I suppose we will have those talks soon, with whoever.
"Kasper has been the number one here for a long time now and you have to just back him up and hope your chances come and when they do take them.
"I don't know how long he is out for but if I get the opportunity again next week I will take it."
Leave a comment