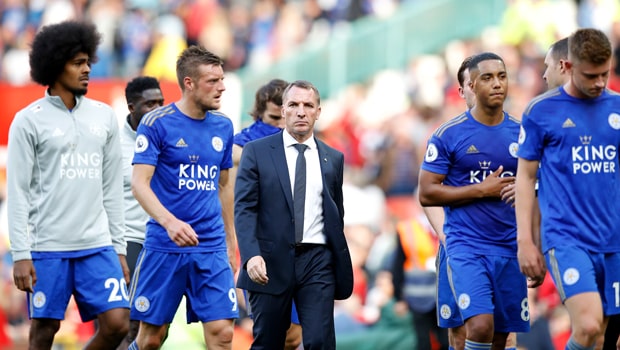 Arguably the most astonishing upset in the history of the modern football was perpetrated by Leicester City in 2015/2016 season. The club that had only been promoted two seasons before and finished 14th in the previous one, went on to capture the coveted Premier League title. And not by the skin of their teeth, but by ten points difference!
The chances for such an accomplishment were and are extremely low. Reportedly the odds for Leicester were set at 5000 to 1 and their eventual win cost the British bookmakers in the range of £25 million. Most likely the punters were not exactly expecting to win as there really was no indication of Leicester pulling that sort of rabbit out of their hat.
Of course, in order for a smaller club, such as Leicester City, to win the title, the bigger clubs must stumble and fall. That particular season the reigning champions Chelsea succumbed to 10th, Liverpool struggled to 7th place and both Manchester teams lost 10 games in a season. That being said, Leicester City collected 23 wins and 81 points on their own accord, which would've put them 2nd in the previous campaign.
Times might be different now, with Manchester City and Liverpool looking unbeatable at the moment. However, in many regards, this season seems similar to that of 2015/2016: Manchester United, Chelsea and Tottenham are all out of top-5 at the moment and Arsenal has not looked that good at all. It is not a big surprise that when the big ones fall, Leicester City is right up there to fill the void.
Under the guidance of Brendan Rodgers, who took the reins at the end of February 2019, Leicester has collected more points than Chelsea, Arsenal, Manchester United or Everton in the Premier League. In fact, they are 3rd with 31 points, behind only the "superclubs" Manchester City and Liverpool, who have taken 43 and 49 points respectively.
While pulling off an upset like couple of years ago looks like an impossible task with the aforementioned duo dominating the English football, Leicester City is right behind and definitely challenging for the Champions League seeding. They are third at the moment, seven points behind leaders Liverpool and two points behind Manchester City. Leicester has only lost once, away at Manchester United, and has already beaten Tottenham and drawn away with Chelsea. Next up is Liverpool at Anfield on Saturday the 5th October.
If they miraculously manage to upend Liverpool or Manchester City in their head-to-head fixtures, who knows if we'll have a repetition of the "miracle at King Power Stadium"?
Dafabet offers
Leicester City to win Premier League: 151.00
Liverpool vs Leicester City (1×2): 1.46 – 4.60 – 6.40

Leave a comment