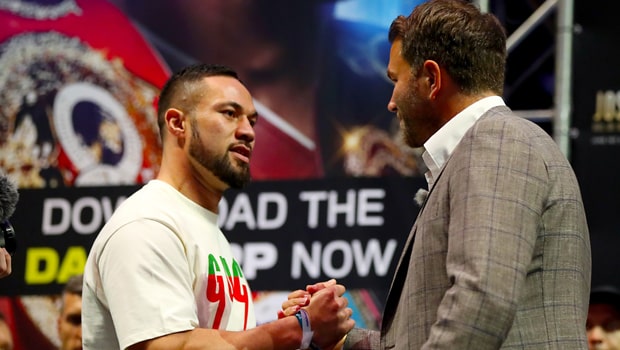 Joseph Parker had earlier announced that he would not be available for his match with Derek Chisora, as an illness has forced him to withdraw. Parker was scheduled to fight Chisora on October 26 at the O2 in London.
"Derek was very, very upset. Obviously, he's really geared himself up, and he's training hard. He's healthy, he really wants to show everyone what he is about, and Joseph Parker we believed would bring out the very best in Derek.", says Chisora's manager David Haye.
Haye even added that a possible opponent has agreed to even meet with Chisora, although verbally. According to Haye, "We're speaking to multiple parties in the hope that we can get someone to sign on the dotted line and get over here for an absolute barnstormer of a night."
No doubt for Chisora, not facing Parker would be a big letdown after an intense training. Bringing in a replacement should not be difficult, but Haye is trying his best not expedite the process desperately.
Haye stated that "We could have someone today agree 'yes, 100 per cent we want to do the fight', but let's say the guy is in America, with the time differences, getting his legal team to okay the contract.
There's a lot of back and forth that needs to be done with negotiations and whatnot, so realistically I'd say you know, it will be less than a week." But he assures a replacement could be found "within the next three or four days."
Leave a comment