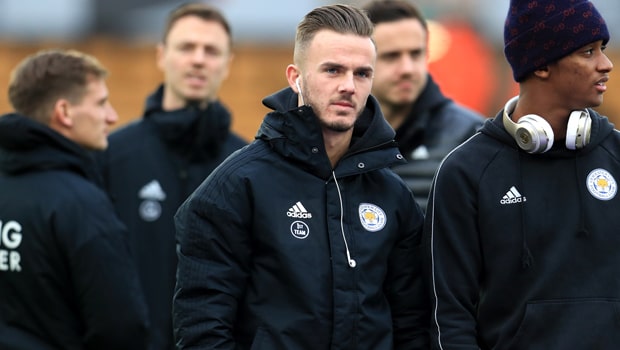 James Maddison is urging Leicester City to use the remainder of this season to improve their record at King Power Stadium.
The Foxes have gathered just 17 points from the 42 available to them on home soil so far this season.
Maddison wants to get three more on the board this weekend when struggling Fulham come to town in what will be Brendan Rodgers' first home game as Leicester manager.
Rodgers had been in stand to watch Leicester overcome Brighton 2-1 at home last midweek, though his first game as boss ended with a late 2-1 reverse at Watford on Sunday.
"We did well against Brighton as well and obviously we won the game," said 22-year-old Maddison.
"Our home form hasn't been the greatest but hopefully we can kick on now and make King Power Stadium a bit of a fortress towards the end of the season."
Bournemouth, Newcastle, Arsenal and Chelsea will all visit Leicester between now and season's end as the Foxes seek to build some momentum under their new boss.
Maddison is adapting to life under Rodgers and he says he is already enjoying the personal touch from the former Liverpool and Celtic boss, renowned for developing young talents.
"We have had a few good chats about stuff what we need to get better at individually," he added.
"It is always good to get feedback as a player because you always want to keep improving as a player. I know it is a cliché to say but you do.
"You want your manager to point the finger at you if you are not doing what he wants, and it is always nice to get praise when you are doing well."
Leicester are 1.62 to get the better of Fulham on Saturday, with the Foxes priced at 11.00 to win the game 3-0.
Leave a comment