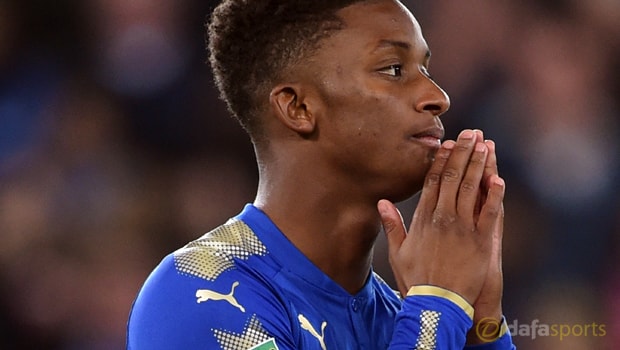 Leicester City coach Craig Shakespeare has backed winger Demarai Gray to defy any critics and fulfil has potential.
The 21-year-old was linked with an exit from Leicester during the summer transfer window, with Bournemouth and Crystal Palace interested.
The Cherries had bids rejected as the Foxes were determined to keep hold of the England Under-21 international and, despite his recent indifferent form, Shakespeare is sure the former Birmingham man will come good and some fans and the media are reading too much into his disappointing stats.
Gray has only scored three goals in 61 appearances in his career but Shakespeare claims even Cristiano Ronaldo started slowly when he first moved to England.
The Foxes boss is now determined to stand by the youngster and he believes a new contract could see Gray shine for the rest of the season.
He told Sky Sports: "Remember Cristiano Ronaldo? When he first came here, people used to criticise him for the same things. With a run of games and experience, that will come.
"If the opposition put two defenders against you and you're trying to beat them all the time, then you have to find another solution.
That's what football is all about, finding the right solution for that given moment.
"The contract is in the final instalments, his advisers are talking with our director of football and I'm excepting that to be completed sooner rather than later."
Shakespeare added: "I think it's important we show a statement of intent that we intend to keep all our players.
It's well documented we had bids for Demarai. We didn't want to sell him, we want to build the club with players of his ilk.
"He's shown a real desire now to want to stay and progress his career with this club.
It's important we now tie that one up and concentrate purely on his football."
Leave a comment