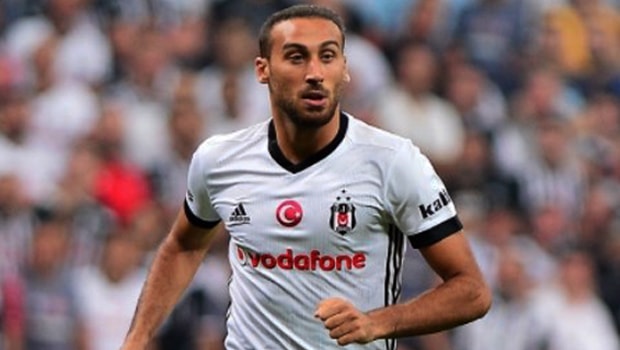 Everton have agreed a £27m deal to sign Besiktas forward Cenk Tosun, with boss Sam Allardyce hoping to have him in place as soon as possible.
The Goodison boss suggested on Thursday he had hopes Tosun might be in place soon enough to face Liverpool in the Merseyside derby FA Cup third-round clash at Anfield on Friday evening.
The 26-year-old has been capped 25 times by Turkey and has scored four goals in the Champions League this season to help Besiktas reach the last-16 for the first time.
"I think it is personal terms, [that] is the final stage. After some long negotiation, we have got to that stage now," Allardyce told reporters.
"That might happen before the cup. We might get him registered before the cup, if we are lucky.
"There is a medical and all sorts to go through, so that might be very tight.
"Securing the player is the most important thing, because it has been the club's biggest area of concern, the number of goals we're capable of getting."
Pushed on what Tosun would bring to the club, Allardyce feels he has the pedigree so succeed and suggested the transfer fee involved could soon look like good value for money.
"I think the pedigree he has, what he has shown, the age that he is. We have not got that many players in that elite block of age in our squad," said Allardyce.
"Hopefully, he will come to the club and show he's good value for money.
"I think if we get the transfer done and he is successful by scoring goals for us, it will be an exceptionally good deal that we've done, but it will be down to him when he signs on, that he proves us all right."
Everton are 8.50 to win at Anfield in the FA Cup. Liverpool are 1.40 while the draw is 4.50.
Leave a comment