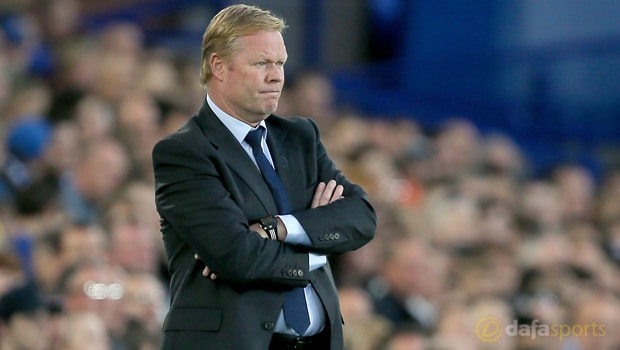 Gylfi Sigurdsson admits that new boss Ronald Koeman was a key factor in his £45m move from Swansea to Everton.
The Icelandic international playmaker became the Merseysiders' record signing when he completed his move on Wednesday and he feels that Koeman is the right man to be playing under at this crucial juncture in his career.
Sigurdsson endured a tough spell at Tottenham the last time he left Swansea, but he firmly believes Everton are a club on the up, and one at which he can achieve his career goals.
"This is an ambitious club and it is clear we are moving in a really good direction," said Sigurdsson.
"The most important thing is that this team keeps winning games and climbing the table – and does that throughout the season.
Everton have been chasing his signature all summer and having finally complete his move, the 27-year-old is relishing the chance to work with former Barcelona defender Koeman.
"He was a great player, one of the top players of his time," said Sigurdsson. "Now he is a really good manager and his vision for Everton is clear.
He has built up a really good squad here, with strong players, both young and experienced.
"This was a key factor for me." The Dutchman meanwhile is relieved to have finally secured a player he says was his key target this summer and, in doing so, Koeman feels have Everton have attracted one of the finest playmakers in the Premier League.
"In my opinion, in his position he is one of the best in the Premier League. We have the player here and that's really good for the team," said the Toffees boss.
"From the beginning, he was one of the key players we wanted to bring to Everton. That's because of his quality, first and foremost, and his experience in the Premier League."
Everton are 10.00 to finish in the Premier League's top four this season.
Leave a comment