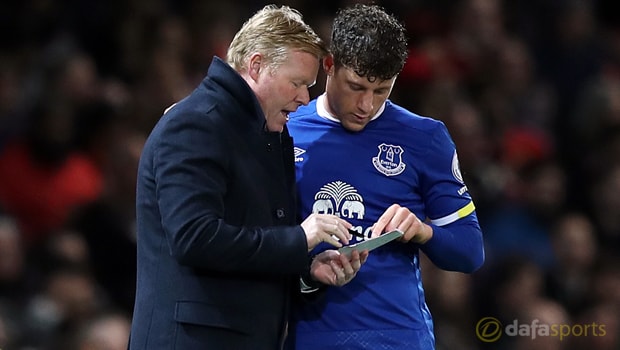 Everton manager Ronald Koeman has revealed the club could end up selling midfielder Ross Barkley if the England international refuses to sign a new deal.
The club's academy graduate is currently under contract until the summer of 2018 but the club are planning to sit down with him in the next few weeks.
Barkley has made 144 appearances for the Toffees since making his debut in 2010 and he has become a fans' favourite over the years.
Some sections of the club's support have criticised his performances at time this season but he has still played a crucial role during the current campaign.
However, after the 4-2 win over Leicester on Sunday, Koeman admitted the club would not wait around for the 23-year-old if he does delay contract talks.
"We offer him a new contract, and then (there are) two possibilities," Koeman said.
"One, he signs that contract, if he doesn't sign that contract then we need to sell the player. It's simple – it's not so difficult in my opinion."
Barkley played a key role in the victory over the Foxes, as did Romelu Lukaku and Koeman admits the club are doing all they can to keep both players.
He added: "We try to keep the best players. We spoke a lot about Ross and Rom because they are really important.
"Most of the time the quality of the players can be the difference between Everton and the opponent, and they played really well."
Leave a comment