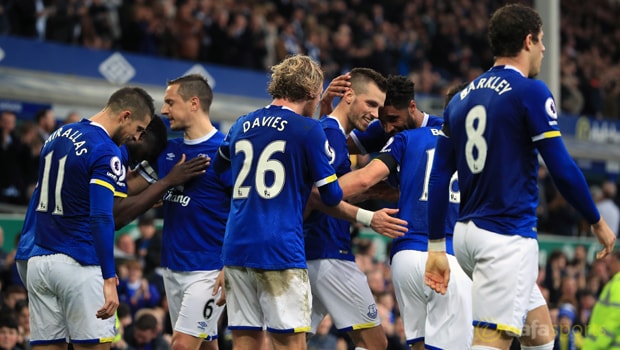 Everton midfielder Morgan Schniederlin insists he will do everything he can to push himself to the limit in order to be fit for next season.
The Frenchman has struggled with injuries since he moved to Goodison Park, making just 13 appearances for the Toffees.
After being hampered by a calf injury in recent weeks, the former Manchester United man made his return in the 1-0 win over Watford on Friday night.
The 27-year-old concedes he struggled with his fitness in the closing stages of the game and he is now determined to work on improving in the summer.
With no international tournament to distract him, Schneiderlin is adamant he will be better next term, after helping the club secure their 13th win in 19 Premier League games.
He told the Liverpool Echo: "I have missed the previous couple of games but I got through the game OK.
It was a little injury even though it ruled me out. It was a bit upsetting but football can be like this. "But I was OK in the game.
The last 10 minutes was a bit harder and mentally I had to dig in and give my best to the team to help us get the win. That's what I did so I am very happy.
"I have really enjoyed playing at Goodison this year. I love the fans and the atmosphere, and it has been a pleasure to play there."
Unlike some of their rivals, Everton do not play in midweek and Ronald Koeman's men will have to wait until May 21 to take on Arsenal in their final league game.
Leave a comment