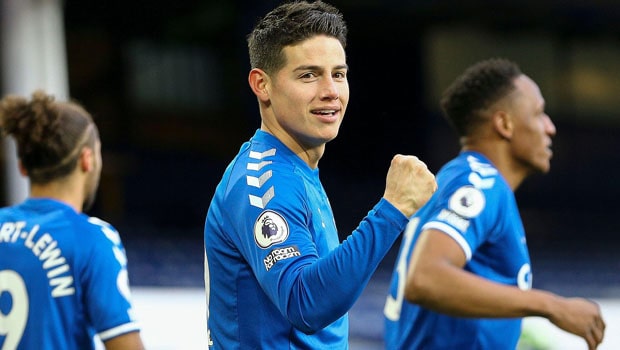 Colombian James Rodriguez has become one of the favorite players of Toffees fans.
The funny thing is that fans have only seen James play on television. This is because the forward arrived at the club at the time the coronavirus pandemic started.
For this reason, James has only played in empty stadiums. But despite this he has won the affection of the fans.
The fan's appreciation for the Colombian is such that they are demanding the club's hierarchy renew his contract as soon as possible.
James has participated in 25 games, with Everton scoring six goals, and his contract expires in June 2022. Fans fear that the player may leave the club due to some clause in his contract.
In fact, the British newspaper Liverpool Echo has tried to find out the clauses in the player's contract that ensure his stay at Goodison Park. So far, the only thing they have been able to figure out is that the player must have a certain number of games played to ensure automatic renewal. The problem is that the newspaper could not specify the necessary amount.
On the other hand, it is believed that both James and the club would wait until the European summer to sign a renovation. This is because the player will participate in the Copa America 2021 with the Colombian team.
But fans fear that some European teams may be interested in James' services during his participation in the Copa America.
The fans want James to lead the club's project for the 2021-22 season as if all goes well; the club is likely to participate in some European competition.
Leave a comment