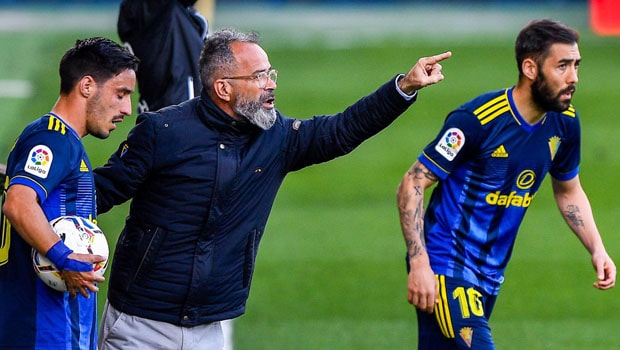 The Government of Spain has informed that it intends to open the LaLiga stadiums in May.
According to the reports, two proposals have already been submitted to the Spanish Ministry of Health. One of the proposals contemplates allowing a limited number of fans to attend the last four matchdays.
On the other hand, another proposal would allow the entry of fans only to the last two matchdays.
Cadiz FC has received this news with great enthusiasm, and they hope that the proposal will be approved as soon as possible.
In fact, the club is already preparing everything to open the Carranza Stadium for the May 8 game against SD Huesca.
The club believes that having fans in the stadium will help them get through the last matchdays successfully.
Currently, the club sits 13 off the table, only 7 points from the relegation places. For this reason, the club needs to obtain good results in all pending games if it wants to remain in the first division.
The fight at the bottom of the table is red hot, and every point counts. This is what Cadiz boss Alvaro Cervera thinks. In the press conference after the game in which they drew 1-1 with Valladolid. Cervera said: "The point is very good for us because it is against a rival who is below us and as the game has been, with a bit of bad luck, we could not have lifted it but they have left us alive although they could have gone to halftime with 2-0 or 3-0. There are positive things and there are also negative things and we have to draw conclusions ".
Leave a comment