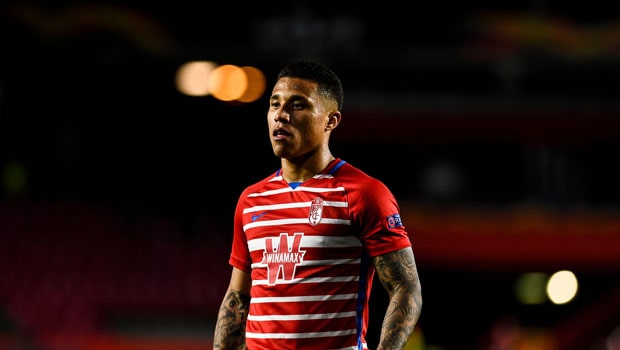 A stunning result at Camp Nou Thursday as Granada — behind second-half goals from Darwin Machis and Jorge Molina — took down Barcelona 2-1.
Barcelona's Lionel Messi opened things up midway through the first half as he beat goalkeeper Aaron Escandell after a beauty of a pass from Antoine Griezmann.
"We're really down," Barcelona defender Jordi Alba said. "We tried until the end but we weren't good enough in the attacking third and they've scored with their two attacks."
Barcelona had a chance to catapult from the No. 3 spot in the standings to the No. 1 spot with a win.
Following Granada's first goal in the second half, Barcelona coach Ronald Koeman was given a red card for something he said to the officials.
He will more than likely miss the matches vs Valencia and Atletico.
"It was a unique chance to go top after such a tough year," Alba added. "It's not in our hands but we need to win all the five remaining games and see what happens."
This was Granada's first win on the road vs Barcelona in club history.
Leave a comment