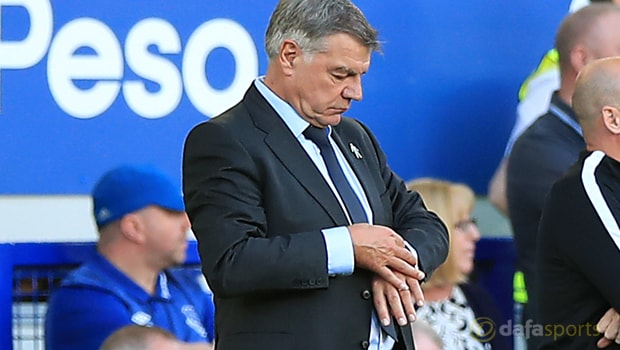 Everton coach Sam Allardyce has hit out at both his players and the club's fans after their frustrating draw against Southampton.
Southampton boosted their chances of survival when they opened the scoring thanks to Nathan Redmond's header in the second half. However, Maya Yoshida was sent off and that gave Everton a chance of fighting back.
Despite failing to test goalkeeper Alex McCarthy for the majority of the game, Tom Davies grabbed a point after his long-range effort took a big deflection in the 96th minute which left the Saints keeper helpless.
Allardyce claimed this week that his players had 'won the hearts and minds' of Everton's fans but they were booed off at half-time and at full-time on Saturday night.
The former Bolton and Newcastle coach took over in November with the club close to the relegation zone and he insists the fans seem to have forgotten their recent improvements.
He told reporters: "We weren't playing well. You get boos everywhere you go where you don't play well.
"I thought we were terrible. We couldn't pass to each other but you have to forgive these boys because of how hard they worked to get this club out of trouble but there seems to be no credit for what they have done.
"There seems to be no recognition for that. That is sad. In terms of the some of the fans, some of the media, and I find it rather sad."
Allardyce will be looking for a response on the final day of the season and his team could extend their unbeaten run to six matches when they face West Ham United.
Leave a comment