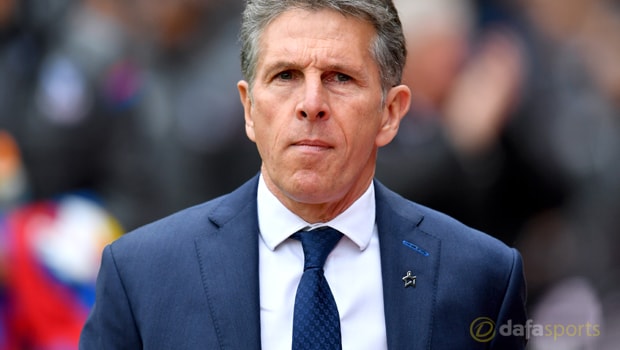 Leicester City coach Claude Puel has moved quickly to apologise to the club's fans after their 2-0 defeat to West Ham United on Saturday.
The Foxes suffered their fourth defeat in five matches as West Ham cruised to a 2-0 win at the King Power Stadium.
After another lacklustre display from Leicester, West Ham took full advantage as they grabbed the three points thanks to goals from Joao Mario and Mark Noble.
Leicester have now won just one game in their last six and the crowd booed at half-time and at the final whistle, and Puel has apologised.
He told Sky Sports: "I think it is normal [the fan reaction] because it is a tough period with some negativity and blame.
"I would like to apologise for the last performance because it is not enough and we have to finish strongly in the last two games.
"We have to give another feeling to our fans because they have been fantastic all season with the players. They deserve to finish strongly and we want to give them a boost, a fire and fight for the last two games.
"We know it is a tough period with the injuries and suspensions but we have to finish this season with good energy and tempo and at the moment, it is not enough from us.
"The winter transfer window was difficult for us and perhaps it didn't make a good dynamic. After, it was tough with the project of Europe.
We didn't manage to keep a good focus or concentration on our game and it is a pity because I think the club, owners, fans deserve to finish this season strongly."
Leave a comment