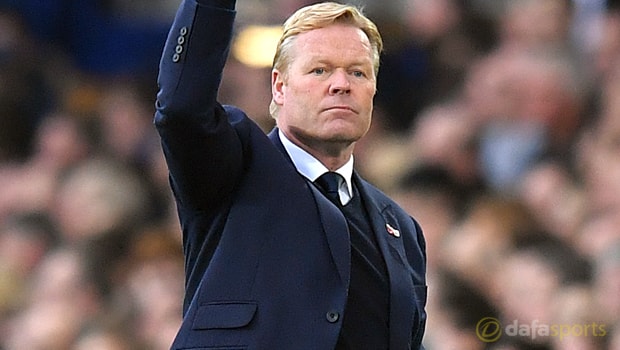 Everton coach Ronald Koeman has admitted his side may struggle to be ready for the start of their European campaign.
The Toffees, 9.00 to finish in the top four next season, will get the chance to play in the Europa League next season.
Everton finished seventh in the Premier League table and that result allowed them to claim the final European place.
However, it also means they return to competitive action in July and they will be forced to enter the Europa League at the third qualifying round.
The club have been forced to cut short their pre-season schedule and the former Southampton boss admits his team will not be ready due to the increased demands.
He told ESPN: "[T]he Europa League will be something very much on our minds from the beginning of our pre-season on July 3.
"You cannot be 100 percent prepared in my opinion in just three weeks, but players need to have a holiday to clear their minds and to overcome the physical demands of a long and demanding season.
"They need to refresh themselves and build again for the campaign to come. It is a draining experience.
"You always try to get new signings in as quickly as possible, though the reality is that it's not always possible.
But we need to improve, we need to strengthen, we need to rise to the challenge if we are to take the next step as a team and as a club."
Everton's chances of progressing may also be affected by Ross Barkley and Romelu Lukaku's futures.
Both players are being linked with summer exits and Koeman will be determined to finalise his plans in the coming weeks.
Leave a comment