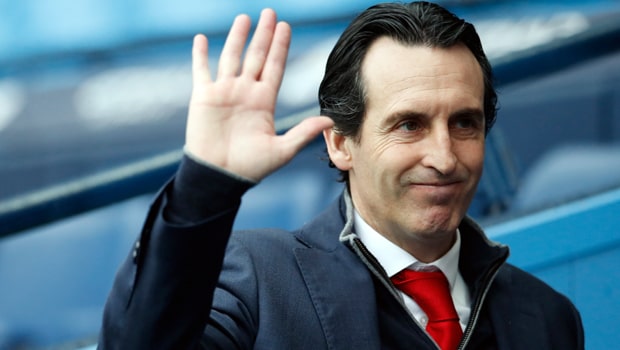 Former Arsenal and Sevilla manager, Unai Emery could make an immediate return to managerial duties in the English Premier League after reports and rumours have been pitting him to replace Marco Silva who was recently sacked by the Merseyside club.
The Spaniard who was previously Paris Saint Germain's manager before moving to the Emirates Stadium Eighteen months ago has been out of a job
for the past two weeks after a string of unimpressive results coupled with a loss to a 2-1 loss to Frankfurt in the Europa League saw him booted from the club on the 29th of November.
Despite the unimpressive stint at the London club, it has not stopped the Toffees from getting in touch with Emery. The Merseyside club also showed their ex-manager, Marco Silva, the exit after leading them nowhere than the drop zone. In his place on a temporary basis is Duncan Ferguson on the 5th of December.
It was revealed that Everton's majority owners Farhad Moshiri and Bill Kenwright, Chairman of the side with Emery, has had talks recently. Also, in consideration was Shanghai SIPG coach Vitor Pereira who is now said to be out of the reckoning for the position. Despite the disappointment, Pereira revealed he is happy and grateful to have been reckoned with by a team he respects, and as such, it is an honor to him.
He, however, confirmed that he is still very much still in charge at the Chinese Super League side and happy to be contributing to the growth of football in a country which is passionate about the game, with a club close to his heart.
Furthermore, Napoli's Carlo Ancelotti is still in consideration with his future at the Italian side still shaky and there is a possibility of a return of former manager of the side, David Moyes.
Meanwhile, Everton made a winning return at the weekend in the English Premier League against Chelsea after getting a 3-1 win at Goodison
Park and will also face a big trip to Old Trafford to face Manchester United on Sunday.
Leave a comment