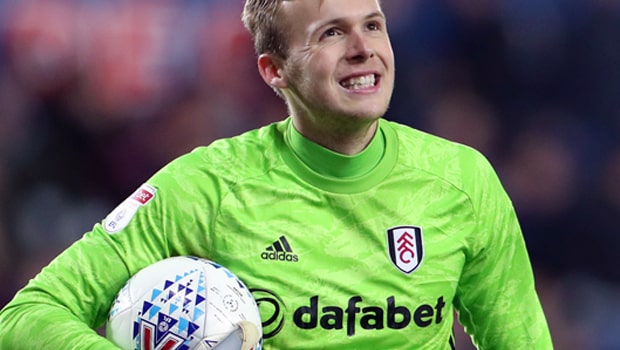 Dafabet sponsored Fulham's so far successful season has taken a downturn in the past two games. Bristol City was an unforgiving visitor to Craven Cottage in the weekend, capturing the three points by clinical 1-2 victory. Traveling to Preston for the away fixture already on Tuesday gave Fulham a chance to recoup fast, but the home team had other plans. Coming off of four straight defeats, Preston was determined to get something out of the game and they duly did. They managed to keep Fulham at bay for almost the whole match and took a deserved 2-1 victory over Scott Parker's team.
Defending set-pieces has been a problem for Fulham this season and so it was at Preston. The hosts went 1-0 up on 23rd minute, after Sean Maguire found the net after a bouncing ball from the corner kick. The goal was a massive relief for the Preston team, who had gone nightmarish 423 minutes without scoring a goal, including four full games of scoring none. Thing were not getting any easier for the visitors, when only five minutes later Dennis Odoi made a reckless effort to reach the ball in the offensive end and was sent off for elbowing. A clear foul, if an unlucky one and an attacker Ivan Cavaleiro had to make way for defender Jon Bryan to make the defensive line whole again.
Tackling was hard from the start and Preston's Ben Pearson can count himself lucky for only receiving a yellow card from two-footed challenge on Joshua Onomah. The numbers on the field are evened up just before the half-time, with Preston's Joe Rafferty delivering a heavy body check on Bryan and deservedly being sent-off. The first half finished with the hosts on top 1-0, two sending offs and no shots on goal for Fulham, while Preston had two.
Fulham tried hard to push back into the game but the plan backfired seven minutes into the second half. Marek Rodak saved the initial try, but David Nugent was there to scramble the ball into the netting from close range. Fulham came close a couple of times, with Stefan Johansen rattling a crossbar and Onomah barely missing the goal from the edge of the box. Aleksandar Mitrovic, who had caused issues to Preston defense all night long, gave Fulham the much needed glimmer of hope on 81st minute by blasting the ball past Declan Rudd from 20 yards out. It was too little too late for Fulham and Preston took the points by the final score of 2-1.
Despite losing two in a row, first time in the Championship this season, Fulham sticks to the third place in Championship. They are trying to get back to their winning ways on 14th December at Brentford, who are currently 9th and five points behind Fulham.
Dafabet offers
Brentford vs Fulham (1×2): 2.18 – 3.30 – 3.15
Leave a comment