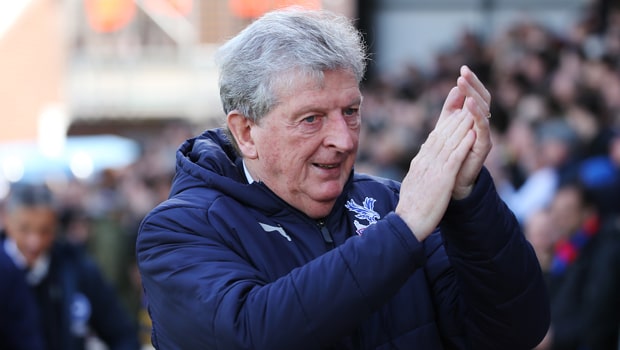 Crystal Palace boss Roy Hodgson says he is looking to make progress in the FA Cup and is confident it will not impact on their form in the league.
The Eagles travel to Watford on Saturday in the quarter-finals of the FA Cup and although the Palace boss emphasised the tough task ahead of them, he could still afford to dream of cup glory this season.
At a press conference ahead of the trip to Vicarage Road, Hodgson said: "Of course it would be a wonderful thing to do, to win the FA Cup, but there's a lot to do before we can even hope to achieve that.
We've got to get through two very difficult games and then we'd face a very tough opponent in the semi-final.
"The final is the stuff of which dreams are made of. We have to confront reality and the present when it comes to the match with Watford, knowing full well if we want to see a dream come true, we've got to get through that Watford game."
Watford go into Saturday's game in a healthier position in the Premier League, with Javi Gracia's side eighth in the table while Palace still aren't fully safe.
Palace are 14th, five points clear of third-bottom Cardiff, with eight games of the league season remaining.
Hodgson added: "What I really want is to be in the [Premier] League holding the trophy next year." Palace are 3.10 to win through to the semi-finals of the cup.
Leave a comment