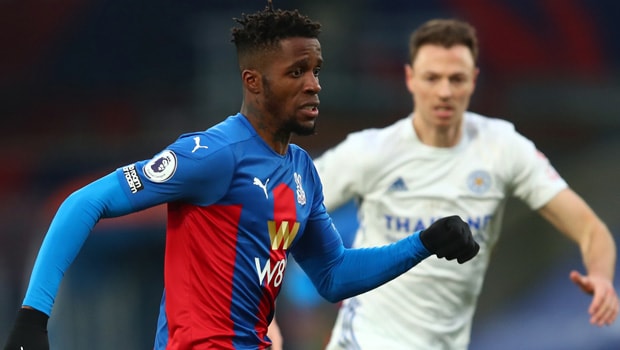 Crystal Palace entered Monday's fixture at Selhurst vs Leicester City needing to avoid a loss. They did just that behind Wilfried Zaha's goal in the 58′ minute, resulting in a 1-1 draw vs Leicester. Harvey Barnes added a late one (83′) to even things up after teammate Kelechi Iheanacho missed a penalty in the first half.
The draw was listed as +255 odds, indicating a 71 percent chance of happening.
Palace had been playing with some concerns floating around the team after being shut out in their previous two matches, including a 0-7 loss vs Liverpool. They continue to follow behind Wilfried Zaha, the only glimmer of hope on offense who now has seven goals on the season. Heading into Monday's fixture, Palace had been averaging -6.5 shots on goal differential, ranked at No. 17 out of 20 in the league.
Monday afternoon, Leicester City had 17 shots on overall compared to Palace's 4; Leicester had 3 shots on target, compared to 1 for Palace. They earned the draw, but it's the same story despite the outcome: the offense just doesn't have the talent or depth to create enough opportunities to remain competitive.
Palace match up with Sheffield United following the new year's celebration on Jan. 2 before a FA Cup duel with Crystal Palace the week after.
Leicester City-Newcastle match up Jan. 3.
Leave a comment