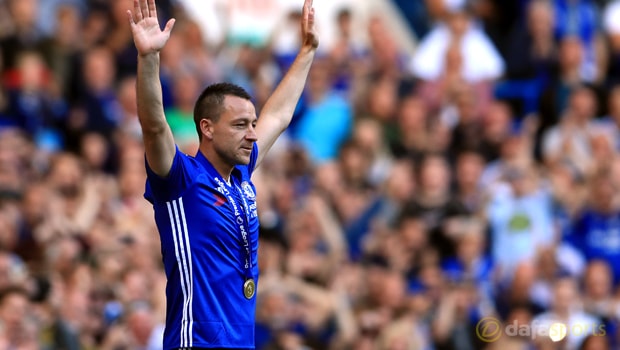 John Terry has revealed he wants a future in management after his Chelsea playing career ended with Saturday's FA Cup final loss against Arsenal.
Terry's 22-year Blues career had its final call as an unused sub and he admits he may have graced Wembley Stadium for the final time as a player.
Terry isn't ruling out playing on next season at another club, but he says his long-term desire to be back involved in major occasions like the cup final, only time from the touchline.
"Hopefully one day I'll be back [there] as a manager, that's kind of the ambition," he said.
"It has been difficult for me actually as a player because I've been looking to do coaching for the last year.
"Every time we get a day off, you've got a coaching session planned."
The 36-year-old is considering the option of playing for the first time in his career with a club other than Chelsea, as the likes Swansea and West Brom ponder potential moves for his services for next season.
No firm decision has been made as yet he says, with possible lucrative moves to the United States or China also out there.
"Really, honestly, I've not thought about it too much," he added.
"For me, just honestly, genuinely, everyone keeps asking me and no-one believes me when I say that I've not got anything sorted.
"I've got options but nothing sorted or in stone or anything like that.
"But it's always good to have options." Chelsea are 4.50 to win the Premier League title without Terry next season.
Leave a comment