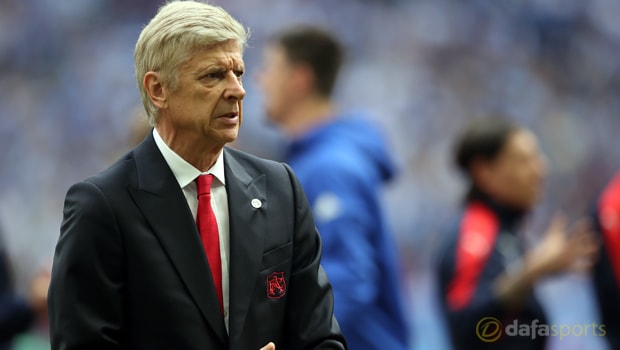 Arsene Wenger has strongly hinted at his desire to remain as Arsenal manager and admitted he regrets not clarifying his future sooner.
The Gunners boss is due to meet the Arsenal board on Tuesday to thrash out his future, with his contract effectively ended in the wake of Saturday's FA Cup final win over Chelsea.
It made Arsenal the most successful FA Cup team of all-time and Wenger, with six wins, the competition's most decorated manager.
Wenger however has come in for criticism from an increasing number of Arsenal fans this season after the club failed to reach the Champions League for the first time in 19 years, finishing fifth.
The Frenchman says the 2-1 win over champions Chelsea at Wembley is proof that he retains his ability to do the job. Asked if he would be preparing a presentation ahead of the board meeting, Wenger said: "The best presentation is to watch the game.
"I've played until the end of my contract. I think I have shown you that I have exactly the same commitment."
Wenger made clear his feelings after the FA Cup final that some of the criticism directed at him was disrespectful and he now wishes that he had clarified his future much sooner.
"For me, the contract does not have special meaning but, because of the debate, maybe I should have sorted that out earlier," he added.
While opinion amongst Arsenal supporters appears to be divided, at best, on Wenger's future with the club, the 67-year-old is clearly not keen to walk away.
"I love my job and I love to win. I love to build, I love to get people going and I love what I do. I invite you to live with me one day and one thing you cannot question is my commitment," he said.
Arsenal are 12.00 to win the Premier League title next season while they are 2.00 to regain their top-four berth at the end of the 2017/18 season.
Leave a comment