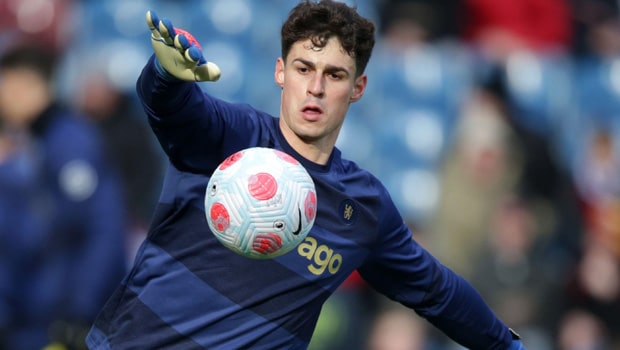 Liverpool and Chelsea took this Sunday's EFL Cup final to the final moments as the Reds took down Chelsea 11-10 in penalties after the scoreboard still read 0-0 after regulation and extra time. The win marked Liverpool's ninth cup win, the most in tournament history.
"Football can be a brilliant game and it was a brilliant game, no worries and no regrets," Chelsea manager Thomas Tuchel said. "We gave everything and it was a brilliant match of football. The disallowed goal for Romelu [Lukaku] is a very close call — there are bad feelings about this call. You need a bit of luck, we scored three times, had big chances, they had big chances, It was a fair result all the way to have a draw."
Kepa Arrizabalaga's missed penalty combined with Caoimhin Kelleher connecting for successful penalty No. 11 sealed the deal.
"It's a mad one," Kelleher said after the final whistle. "I got close to a few when it came down to me I didn't even think I had scored the winning penalty. I'd forgotten I'd got the winning one. All the lads were class, I was just happy to score."
Liverpool had a similar situation with a goal they expected to see on the scoreboard. VAR disallowed a 69th-minute goal from Joel Matip with Virgil van Dijk flagged for being offsides.
"Even in professional football there should be space for some sentiment," Liverpool manager Jurgen Klopp said. "Caoimhin Kelleher is a young boy, plays in all the competition, what do I do? I am two things, a professional manager and a human being and the human being won. He deserves it."
Tuchel subbed in Kepa in the 119th minute, as a spot-kick option to ensure a better outcome in the shootout.
"It is unusual all 11 players need to shoot, he took it a bit too quick," Tuchel said about Kepa. "Sometimes these things can turn against you but you make them when they need to be made, not after when people can judge you."
Liverpool winning this weekend means they are on pace for a potential haul of four trophies this season. They still have a chance at winning the FA Cup, Champions League, and the Premier League.
"It was amazing, very special to win trophies at this football club," Jordan Henderson, Liverpool captain, said. "Always difficult when it goes to penalties. We have used all the squad, academy, first team, all chipped in which makes it really special. It is mad to think it was 10 years we won it. Today was really special, never take for granted playing for this club. The fans deserve it and hopefully it can give us a kick start for the rest of the season."
These two sides are back in action next weekend as the Premier League gets back into flow. Liverpool will face off with Watford on Saturday, 2 April, while Chelsea get set for a matchup with Brentford on the same day.
Leave a comment