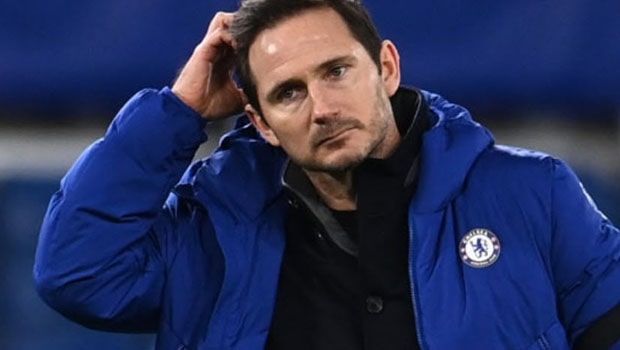 Despite fans and media alike rooting for the situation to succeed, the honeymoon came to an end early as Chelsea and manager Frank Lampard parted ways Monday in the middle of just his second season. All reports indicate Thomas Tuchel will take over as Lampard's successor at Stamford Bridge.
Just over the weekend, Chelsea had unveiled a banner with the words 'In Frank We Trust' imprinted in big white font. 24 hours later, he was fired.
"It has been a huge privilege and an honor to manage Chelsea, a club that has been a big part of my life for so long," Lampard said in an official statement. "Firstly, I would like to thank the fans for the incredible support that I have received over the last 18 months. I hope they know what that means to me. When I took on this role I understood the challenges that lay ahead in a difficult time for the football club. I am proud of the achievements that we made, and I am proud of the academy players that have made their step into the first team and performed so well. They are the future of the club."
At the point of Lampard's exit, Chelsea sit in the No. 9 spot in the Premier League standings for 2020-2021, 11 points behind the leaders. Lampard took over the team 18 months back, succeeding Maurizio Sarri and inheriting a roster that just-recently lost Eden Hazard to Real Madrid.
Plenty of Chelsea players took to social media to express their appreciation for Lampard.
"Thank you for everything," said Mason Mount.
"Can't thank you enough for the trust you've put in me," said Christian Pulisic. "[I] Will never forget these last 18 months. I wish you all the best."
"You believed in me and showed faith to bring me to the club I now love," added Ben Chilwell. "I will always be grateful. Thank you gaffer."
Chelsea's next Premier League fixture is scheduled for Jan. 27, Wednesday, against Wolverhampton.
Leave a comment