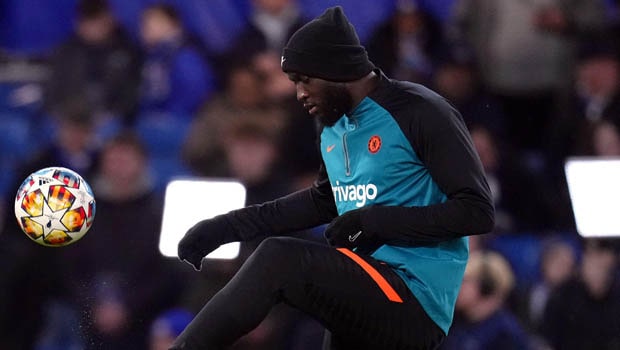 Former Manchester United defender Rio Ferdinand has come to support Chelsea forward Romelu Lukaku in hard times. The Belgian has been facing a lot of criticism lately and Ferdinand wants people to remember how good Lukaku was during his peak form.
Lukaku has been a point of discussion among fans after his latest outing against Crystal Palace on the weekend. He has not been at his best and getting so much criticism is not doing him a world of good.
Ferdinand actually played against the Belgium international during his time at West Bromwich Albion and Everton. The former Manchester United skipper revealed how difficult it was to come up against the 28-year-old back in those days while discussing the matter on his youtube channel.
Speaking on Lukaku, Ferdinand said, "Raw talent. He's one of those players you don't want to play against that type all the time. He's aggressive at times when he needs to be. The difference is that the teams I've played against him, Everton and West Brom, they played to his strengths."
The former United defender continued on how Chelsea are not using Lukaku the way they should. He feels that the way they are implementing things is not the way one should use his abilities. Ferdinand wants Chelsea to use him to his best abilities or else he won't be difficult to play against for opposition defenders.
"Now, no matter who you are, what type of player you are, if you don't play to that particular player's strengths, he'll never look as good or be as good or effective as he should be. At the moment, that's the way it seems. He would be far easier to play against at the moment," Ferdinand explained.
He pointed out how Lukaku used to make runs in behind the defenders and was always on the shoulders of the opposition defenders. He feels that Chelsea have failed to allow him to play that way.
"When he played for those two teams, (he made) runs in behind, always on the shoulder, always looking for that opportunity in behind the defender. For a defender that's a nightmare," Ferdinand explained.
"You could always see the potential and his goal record it was crazy. Talent-wise he's always had it. Mad finisher," He added.
The match against Crystal Palace was probably Lukaku's worst-ever performance in Blue. He simply was out of sorts against the Eagles as Chelsea edged out a 1-0 win over their London neighbours. Lukaku however was largely isolated and did not have much impact on the game. The 28-year-old had shambolic two touches in the first half, one of which was from kickoff. At the end of the game, he had seven touches, which was the lowest in Premier League history.
Leave a comment