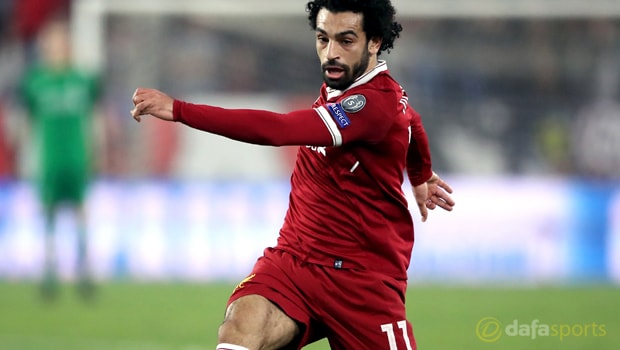 Eden Hazard says Mohamed Salah is proving his class at Liverpool this season, while admitting the Egyptian forward was denied a chance to shine at Chelsea.
Salah joined Chelsea in 2014 but was limited to 19 appearances for the club before being sent out on loan to Fiorentina early the following year. He then went on loan to Roma, before moving permanently to Italy in 2016.
This summer, Liverpool brought him back to the Premier League in a deal worth more than £34m. The 25-year-old has enjoyed a blistering start for the Reds, and is the Premier League's leading goalscorer with nine goals in 12 games.
According to Chelsea playmaker Hazard, Salah did not get an opportunity to do himself justice during his time at Stamford Bridge.
"He's a top, top, top player," said Hazard.
"He did not get his chance at Chelsea maybe because of the manager, because of the other players? I don't know.
"He has quality but in that period I remember we had me, Willian, Oscar, so for him it was not easy."
The Premier League champions travel to Anfield to face Liverpool on Saturday, with Antonio Conte's men three points ahead of their Merseyside rivals.
Chelsea are third, with Liverpool entering the weekend in fifth.
Hazard is aware of the threats Liverpool can pose, but he hopes Chelsea can take advantage of having a midweek Champions League cakewalk, while Liverpool tossed away a three-goal lead in their draw at Sevilla.
"He is a fantastic striker and this season he has scored a lot of goals. It is always good to play against a friend but Liverpool is not only about Salah. They have a lot of quality players," Hazard added.
"A lot of players didn't play on Wednesday [in the Champions League victory against Qarabag] and I played only 60 minutes and N'Golo [Kante] also came off, so we can be fresh on Saturday, even if the game is close."
Chelsea are 3.50 to win at Anfield, where Liverpool are 2.15 and the draw is 3.50.
Leave a comment