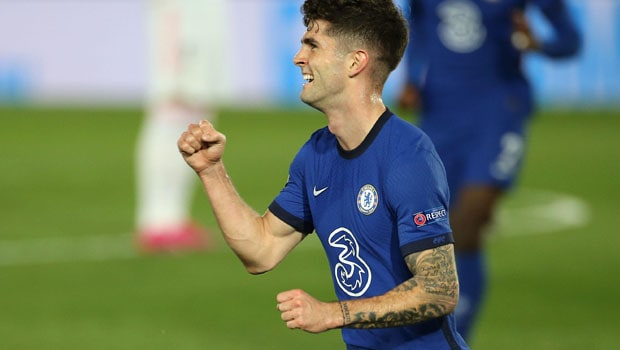 It seemed as if Chelsea and Real Madrid expended much of their energy in the first 60 minutes of action, as goals from Christian Pulisic and Karin Benzema led to a 1-1 draw in the first leg of the UEFA Champions League semifinals.
"We started the game very well and very aggressive," Chelsea manager Thomas Tuchel said. "We deserved to win the first half. We had a lot of chances and half-chances but missed precision."
Chelsea does enter the second leg at Stamford Bridge with an advantage thanks for Pulisic's away goal. They may not have won this match on the scoreboard, but they were a stronger team tactically and physically.
"The speed and intensity dropped and you could feel we were a bit tired with only two days since our last game," Tuchel added. "We have to live with 1-1 and try to win the next game."
Madrid won the possession battle, 51-49, but had just one shot on target in the match compared to five for the visitors.
Mid-way through the first half, Benzema continued what seems to be the best season of his career as scored a golazo to even things at 1 apiece.
"Unfortunately they scored from a set piece," Tuchel said. "There was nothing else to defend for us. So it was a bit of a disappointing result at half-time. It was important to stay calm and keep confidence. The second half was a very tactical game."
Pulisic became the first American in the nation's history to score in a Champions League semi-final. He has now scored the most goals by an American in Champions League history.
He's also the youngest Chelsea player to score in a semi-final match in the competition (22y 221d).
"The first half was a bit difficult but we were much better in the second, we controlled it better, and had more order," Real Madrid head coach Zinedine Zidane said. "In the first half they started strongly, they're good and quick, but in the end it's a fair result."
The second leg is set for next Wednesday in London as Madrid looks to reach the UEFA Champions League finals for the fifth time in eight years.
Leave a comment