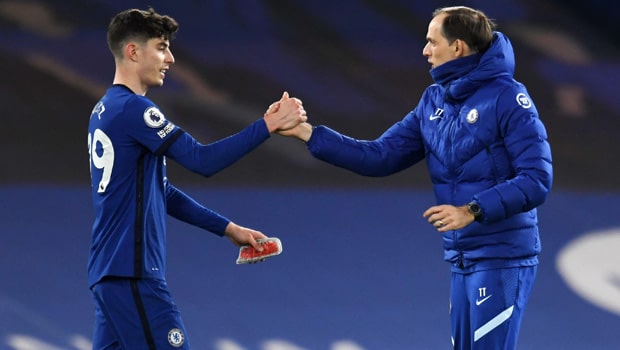 Chelsea took home an easy 2-0 win over Everton this week to throttle them into the top four of the Premier League table. Thomas Tuchel's Chelsea have now conceded just two goals in his first 11 games in charge.
Chelsea were six points off fourth and 11 points off second when Tuchel took charge. Nine league matches later, Chelsea are two points clear of fifth and four points off second.
Tuchel became the first manager in Premier League history to keep five consecutive clean sheets in his first five games at home.
"We deserved to win," Tuchel said. "It was a very difficult first half and we struggled at points to find the right moments for acceleration in the offensive third, but we controlled the game completely."
"In the second half, we increased our level and we passed the ball better to escape the pressure," Tuchel added.
Despite not impacting the scoreboard, Kai Havertz was a major x-factor in the win as his attacking style between the lines and overall control accelerated the match for Chelsea.
"[Need him to] Use his potential to increase our touches in the box, to have assists […] I absolutely have no doubts of his talent," Tuchel added after the match.
Havertz's movement absolutely frustrated Everton, to say the least. His ability to bring others into the mix of things and overall control of both the ball and the overall flow just adds another wrinkle in Chelsea's attack. He finished the match first in number of progressive passes received with 15.
Chelsea won the possession battle 66-34, with nine shots on target compared to just one for Everton.
Chelsea are back in action this weekend vs Leeds United while Everton gets set for a weekend-fixture with Burnley.
Leave a comment