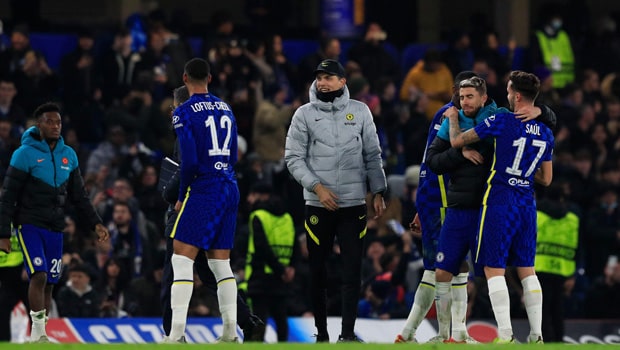 Chelsea Boss Thomas Tuchel wants to keep four veterans at the club.
Defenders Cesar Azpilicueta, Andreas Christensen, Antonio Rudiger, and Thiago Silva's contracts experie in June 2022.
Tuchel does not want these players to leave as free agents, and he is pressuring the club's hierarchy to offer them a new deal to each one.
Even though Tuchel wants to keep these players, things will not be that simple, as a couple seems to have intentions of leaving Stamford Bridge.
Andreas Christensen is one of the players who appear to want to leave the club. The player has become an integral part of Chelsea's defensive scheme. For this reason, both boss Tuchel and the club are willing to offer him a new deal.
However, conversations with the 25-year-old Danish player have not been successful, and there is no clear picture of the player's intentions.
On the other hand, it seems that the club is giving up the case of Antonio Rudiger, with whom the talks of a new agreement have stalled. The club has given the player permission to enter into negotiations with other clubs for a possible departure in January 2022.
Bayern Munich and Real Madrid are the most interested in Rudiger. In case Rudiger leaves the club, Tuchel already has a support plan and would be interested in signing Jules Kounde from Sevilla.
For their part, Azpilicueta and Silva do not seem to be a problem since both players want to stay at the club, and the talks for a contract extension are going very well.
Leave a comment