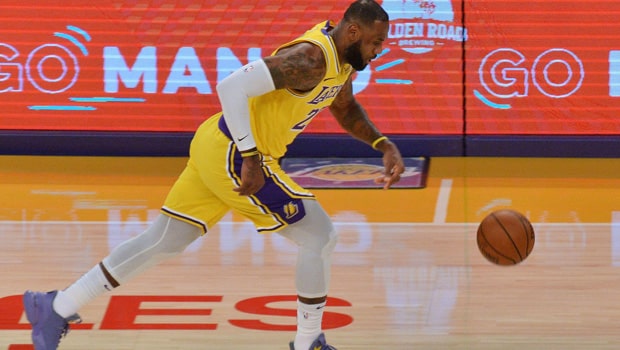 It hasn't been the easiest of starts for the Los Angeles Lakers in the ongoing NBA 2021-22 season. The Lakers have managed 11 wins out of the 22 matches they have thus far played and are placed at sixth place in the Western Conference standings. The Lakers have failed to come up with the right chemistry and injury to their talisman LeBron James has also added salt to the wound.
However, James has now made a resounding comeback after recovering from an abdominal strain. King James was able to lead his team to a 110-106 win against Detroit Pistons as he dropped 33 points, to once again top-score for his team for a third match on the bounce. Furthermore, the talisman provided nine assists as he brought his best to the game.
James admitted that his team hasn't got off to an ideal start in the season but he added that he loves trying to figure out how they can get better with every match. Akron Hammer, as he is known, is relishing the challenges he is facing with the LA Lakers this season and wants to come up with a solution for the team.
James said after the team's win, "It ranks right at the top of any other challenge I've had in my career, which actually brings out the best in me, and I love that. I love trying to figure out how we can be better."
LeBron James will look to continue the good show and his experience and skills have always been vital in the success of the LA Lakers. This was Laker's second win over Detroit Pistons as they had won their previous match when James was suspended for his brawl with Isaiah Stewart.
On the other hand, James got support from Anthony Davis and Russell Westbrook. Davis scored 24 points combined with 10 rebounds while Westbrook dropped 25 points for the Lakers.
The Lakers will next face Sacramento Kings on Tuesday.
Leave a comment