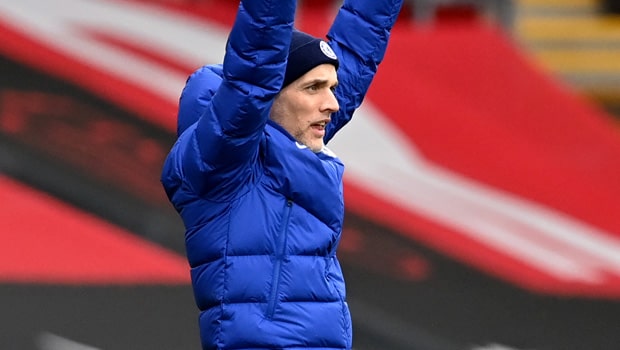 Chelsea recorded a crucial 1-0 win vs Atletico Madrid this week as Thomas Tuchel's side now sit in control of the tie-breaker in the last-16. VAR awarded Olivier Giroud a goal via overhead kick with 20 minutes left in the match.
Atletico have been dominating La Liga, but Giroud scored his sixth Champions League goal of the season to get an advantage. Second leg is set for March 17.
Chelsea's newest manager, Thomas Tuchel, became just the second manager in Champions League history to manage two different clubs within the same CL season; Ronal Koeman in 2007-2008 was the other.
"Honestly, we now pay Man U, Everton and Leeds, but this is good, we cannot get comfortably or get lazy," Tuchel said. "These games will push us to our limits, then we will think about our solutions for the second leg."
Despite his 'age,' Tuchel also commented on the positivity that Olivier Giroud brings. And what a goal it was from Giroud that won this match.
"If you see him on a daily basis, you cannot be surprised," Tuchel said. "He is totally fit, his body is in shape, his physicality is at the top level. Mentally, he tries every day being a professional top player at this level and this is the level he needs to be."
Chelsea's next five fixtures, across all competitions, are as follows: home vs Manchester United; away vs Liverpool; home vs Everton; away vs Leeds; home vs Atletico.
Leave a comment