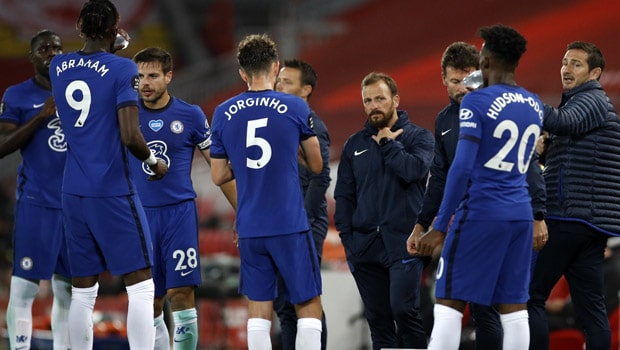 Chelsea is going through a difficult time as several players have tested positive for the Coronavirus, forcing the club to send them home to prevent the spread of the virus.
Chelsea boss Frank Lampard has already started the club's preparation for next season but will have to modify his plans as he will not count on the players in quarantine. Players who will have to stay isolated include Tammy Abraham, Mason Mount, Christian Pulisic, and Fikayo Tomori. All recently returned from a vacation trip to Mykonos, Greece, although it has not been possible to determine whether it was during this trip that they contracted the virus.
The coronavirus outbreak within Chelsea also affects the plans of Gareth Southgate and the English national team as Abraham and Mount were to join in preparing camp for the Three Lions team for the Nations League next month.
The Blues have not revealed which players have the virus, but according to The Telegraph, there are a total of six players who have tested positive and another two have been asked to stay in quarantine due to the close contact they had with those infected.
Chelsea is not the only Premier League club facing a COVID-19 outbreak. Fourteen positives are reported in at least 12 top-flight clubs such as Liverpool, Sheffield United and West Ham.
Premier League clubs have to comply with strict sanitary controls to be approved to play. Weekly virus tests are conducted to detect and contain potential outbreaks. But it seems that these measures are not being enough to control the spread of the virus.
Leave a comment