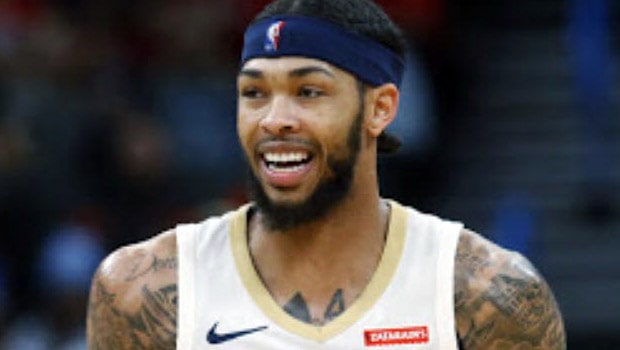 The NBA on Tuesday announced the winner of the 2019-20 Kia NBA Most Improved Player and New Orleans Pelicans star Brandon Ingram was named the winner.
Brandon Ingram became the first Pelican player to win the award as he beats Miami Heat's Bam Adebayo to the title.
"First, I want to say to God be the glory; without him, I wouldn't be healthy, I wouldn't have had the chance to get back on the basketball court. It goes back to last March, me getting injured and being able to get back on the court until September." Ingram was quoted saying.
The award is made for players who are up and coming with drastic and consistent improvements in previous seasons.
Ingram had 326 points from 42 first placed votes in a global panel that had 100 sportswriters. Bam Adebayo was placed second with 295 points from 38 first placed votes, Lukas Doncic of the Dallas Mavericks had to contend with a third-place finish with 12 first placed votes and 101 points.
Meanwhile, the NBA stated that the seeding games played between the 30th of July and 14th of August was not considered or counted in the voting for the awards including the other end of the season awards. Rather they were based on regular season matches played.
In the NBA Playoffs, Toronto Raptors head coach Nick Nurse has stated his team needs to recover quickly if they want to salvage their Eastern Conference semi-final series when they face Boston Celtics in the remaining games of their series.
In the first game of the series on Sunday evening, the Raptors were well beaten 112 to 94 and Nurse didn't shy away from the fact that the game was difficult for his team.
Leave a comment