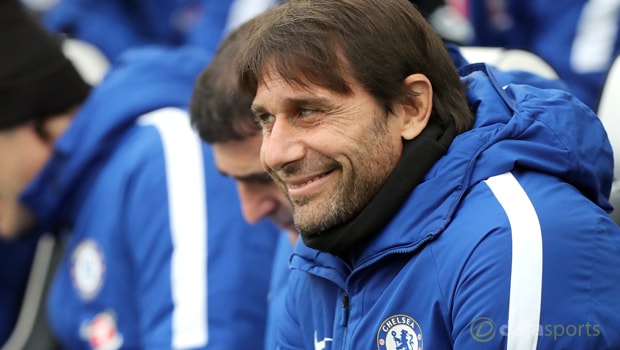 Antonio Conte says he is doing a 'great job' at Chelsea, despite admitting it will 'not be easy' for the Premier League champions to secure a top-four finish this season.
Conte's side went down 3-0 at home to Bournemouth on Wednesday evening, a setback that left them in fourth place, only two points ahead of fifth-placed Tottenham after they overcame second-placed Manchester United at Wembley.
Conte's position has been questioned lately, with media reports suggesting the Chelsea hierarchy are not entirely pleased with his public utterances in relation to the club's transfer strategy.
The Italian was happy with the commitment if not the result against Bournemouth and says he doesn't fear for his own job.
"We are doing everything and giving 120 per-cent, and I am approaching this squad at their maximum level," Conte said.
"But if someone does not agree that I am here then you have to accept every situation. I am relaxed about this because I know I am doing a great job.
"I think about the pressure and it is normal for a coach and manager. It is normal if you are Chelsea's coach."
Asked in his post-match press conference about Chelsea's top-four prospects this season, Conte admitted they cannot afford to take anything for granted and must be ready to fight.
"We must be worried. It will not be easy. I am repeating what I have said since the start of the season," he added.
"We have to fight. We must be prepared to fight and we must be ready. I think the players are starting to understand that this season we are going to struggle for a position in the Champions League."
Chelsea are 1.60 to win their next game away at Watford on Monday night, with the Blues 1.30 to finish in the top-four this term.
Leave a comment