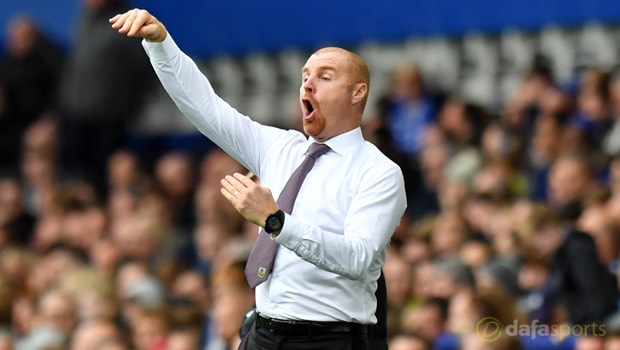 Sean Dyche says he has been encouraged by how his Burnley side have evolved so far this season.
The Clarets enjoyed a steady first campaign back in the top flight and are now aiming to establish themselves as Premier League regulars.
This has led Dyche to try and tinker with their playing style and their summer business appears to have provided him with the option to control the tempo of the game, as well as their more familiar competitive style.
It meant Burnley headed into the international break sat sixth in the table and they resume their campaign on Saturday at home to West Ham.
A victory is 2.63, with the draw 3.20 and the Hammers priced at 2.88 to win a fixture they have dominated in recent years.
Despite their poor record against Saturday's opponents, the Burnley boss is clearly upbeat about his side's play and is confident they can continue to improve as they evolve.
"I think we've got more strings to our bow," Dyche said.
"I mentioned against Huddersfield – in a tight game you don't want to go too far to win it when you could lose it.
I thought we controlled aspects of that game when it needed that calmness, I thought we kept the ball at times, slowed it down.
"In other games, when we've had to play muck and nettles, get it forward, be robust, work hard, play from a shape, they're all the things you have to do over a season and I think we do it really well."
He added: "If you have one style, and that style isn't working, it's hard to change.
We have a few different ones that we can manipulate and use wisely."
Leave a comment