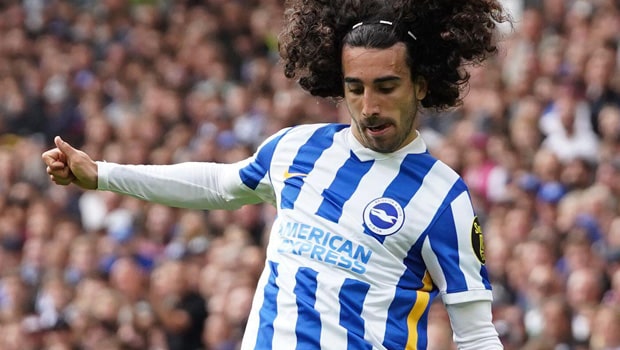 Former Leeds United goalkeeper Paddy Kenny reckons Manchester United should be looking to sign a defender like Marc Cucurella. United's defense was torn apart by Brighton as the Red Devils suffered an ignominious defeat of 4-0 at the Falmer Stadium on May 7.
Marc Cucurella was brilliant on the left flank for Brighton as he scored a goal in the 49th minute and also provide an assist. The 23-year-old Spaniard was brilliant for his club as Manchester United failed to go pass through him.
On the other hand, Raphael Varane's signing hasn't paid dividends for the Red Devils. Furthermore, Harry Maguire was in horrible form for Manchester United. The team's defense has looked bleak throughout the season and they haven't been able to put the brakes on the opposition.
Kenny feels Manchester United is going for big names, that aren't able to live up to the expectations. There is no doubt that apart from Cristiano Ronaldo and van de Gea, every player's performance has not been up to the mark for United.
Kenny told Football Insider correspondent Ben Wild: "Cucurella is exactly the type of guy they should be looking to sign, he tore them apart at the weekend. I feel like Man United are just signing names. Varane hasn't worked out for them yet. You look at Brighton. They have such a brilliant scouting network, some of the players they have signed out of nowhere, it's remarkable."
The former Leeds United goalkeeper added: "That's what Man United needs. Don't sign names, sign players who will make your side better. If they can't copy Brighton's network then just try and sign Cucurella, that would probably be easier. They have the money, do whatever it takes because he is a quality player."
Meanwhile, Cucurella's current market value stands at €20 million, as per Transfermarkt and thus Manchester United can easily sign him for the next season.
Leave a comment