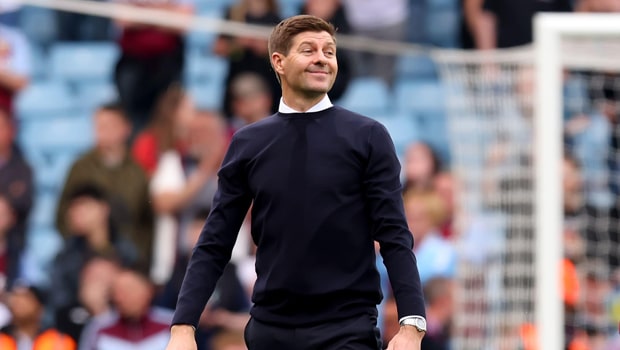 Norwich City have been relegated from the Premier League for a sixth time following Saturday's 2-0 loss against Aston Villa. Norwich have been relegated more than any side in the competition.
"We weren't at our best today, but I'm still pleased with the three points," Aston Villa manager Steven Gerrard said. "It's all about the points now. We've got a tough game next week to look forward to."
Ollie Watkins opened up the scoring in the first half (41′) before Danny Ings put it out of reach in the final moments (90′ + 3′). Watkins' first-half goal was his 100th career goal.
Villa's first win in six games moved them up to 13th, on 40 points.
"I'm bitterly disappointed and I take my responsibility," Norwich City manager Dean Smith said. "Over the last 4-5 weeks there's been a feeling of inevitability about it. We've had a lack of quality in this league that's required."
Villa finished with six shots on target compared to Norwich's three. Norwich won the possession battle 57-43.
"We'll look at the squad and discuss it we've been planning for one of these two scenarios and one has been confirmed today," Smith added.
This marks Norwich's third demotion in six years.
"The Premier League is tough," Smith said. "I was at Aston Villa a couple of years ago and we got promoted and we spent £125m to try and stay in the league. The key to it, for me, is when you play against the teams in and around you, that you feel you are going to be competing with. In the big games, against [the likes of] Liverpool, Man City and Chelsea, you try and scrap to get something out of those games where you can. We all know there is a gulf in quality between the top three and the rest of the league. Ultimately, we've come up short."
Norwich pushed hard in the final third of the match on Saturday, clinging on for a chance to extend the season. Ings ultimately collected a loose ball to put the match out of reach.
"We've got a great base to go with, good foundations," Smith wrapped up. "It's a well-run football club. The last two times we've been in the Championship, we've won it. That's what we have to aspire to again now."
Norwich will host West Ham in their next Premier League fixture, while Aston Villa travel to Burnley.
Leave a comment