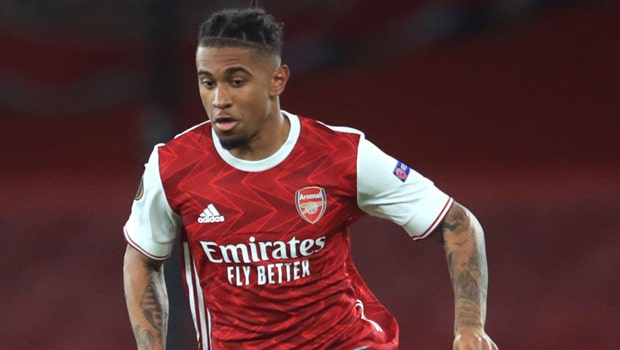 Reiss Nelson joined Feyenoord in a last-minute loan deal during the transfer window.
The 21-year-old requested the transfer to gain more minutes and have more action on the pitch after only having nine appearances in all competitions with Arsenal last season.
The winger was trained at the Gunners academy, and throughout the past season, he participated in all the first team's training sessions.
But upon his arrival in the Netherlands, it is reported that the player lacks match fitness and has had to be put aside due to an injury.
Feyenoord manager Arne Slot confirmed Nelson's injury and has openly criticized Mikel Arteta's training methods.
Slot said during the Europa Conference League pre-game press conference: "Nelson had participated in almost all training sessions at Arsenal, but he experiences the training here as a bit more intense,"
"He suffered an overuse injury, and so he is not here. Whether he will make it to PSV remains to be seen. At least not as a starting player."
Feyenoord was very excited to sign Nelson, the club's sporting director Frank Arnesen said:
"We've been following Reiss for months now." Bringing him to Feyenoord in this transfer window was one of our priorities, so we are very happy that we've managed that and that we are able to welcome him.
"Reiss is a very creative striker, a rapid boy, good with his feet from him, who makes things very difficult for defenders in one-on-ones. We can really use a player like that in our forward line."
But now, it remains to be seen if Reiss can live up to the club's expectations.
Leave a comment