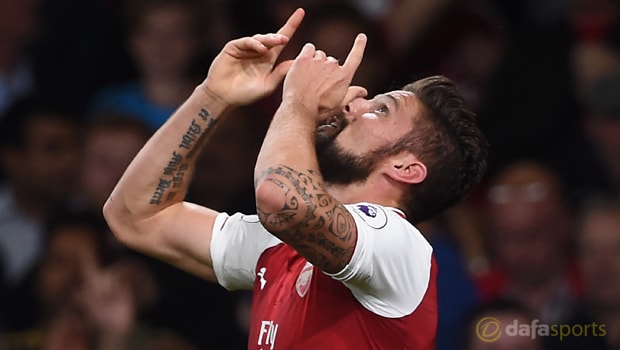 France international Olivier Giroud says he turned down interest from his homeland this summer to pursue his dream of lifting the Premier League title with Arsenal.
Giroud joined Arsenal, who are priced at 15.00 to win the Premier League title, from Montpellier in 2012 for a fee understood to be in the region of £9.6million, but he has fallen down the pecking order over recent times.
The Frenchman boasts 70 Premier League goals in 166 appearances and was attracting plenty of interest from Ligue 1 this summer.
Marseille and Lyon were reportedly ready to offer him regular football and the chance to reignite his career.
The 30-year-old admits that he is interested in the projects going on with the French duo, but insists he still dreams of helping Arsenal win the Premier League title for the first time since the 2003-04 season.
Giroud said: "I have decided to stay. It's my choice even if everyone does not understand it. I still want to win the Premier League here.
"I have always said that returning to France was not an option for me, even less so in the short-term future.
"So it was not something against Marseille because the project is very ambitious and very interesting. It was not specifically about Marseille because I also had Lyon.
"I am very flattered to have been chased by two great French clubs."
Meanwhile, the striker admitted to feeling "ashamed" when he left the field on Sunday after Arsenal were torn apart in a 4-0 loss to Liverpool
Leave a comment