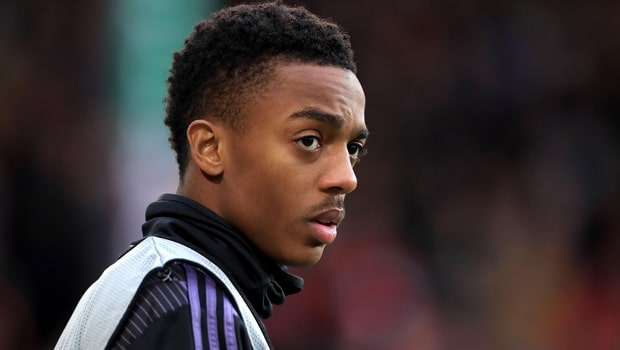 Arsenal's midfielder Joe Willock could be moving to Premier League side Newcastle before the start of the season after the Toons agreed on a deal worth £20M for the player on Monday.
The English Midfielder scored seven goals in seven games as the Magpies avoided relegation.
While personal terms have not been agreed between both player and club, Arsenal Manager Mikel Arteta refused to reveal the reason behind Willock's absence in Sunday's 1-0 loss to Tottenham.
The midfielder had just nine appearances for Arsenal last season before his loan transfer to Newcastle.
Meanwhile, after two rounds of testing for the Covid-19 virus in the Premier League, nine positive tests were recorded from 3,118 tests between 2 August and 8 August.
The Premier League will resume on Friday with Brentford hosting Arsenal on their return to the Premier League.
After some teams had their pre-season plans disrupted due to COVID-19 cases in their squad, the Premier League will continue to test twice a week in the new season.
Also, Fans will face random checks when the new season starts with the league revealing that is working with clubs to bring up COVID-19 status checks in the safest ways possible with little or no disruption.
Proof of full vaccination and recent negative test results will be needed for admission into Premier League clubs. The capacity limit of fans was lifted in the UK on July 19.
The NHS COVID-19 pass will be used to show fans' COVID-19 status before they are allowed into the stadium.
Furthermore, fans will have to comply with a "supporter code of conduct", which involves putting on masks indoors, avoiding close contact with people they do not know, and following one-way signage around stadiums.
After the opening game on Friday, the full set of fixtures will be played on Saturday and Sunday.
Leave a comment