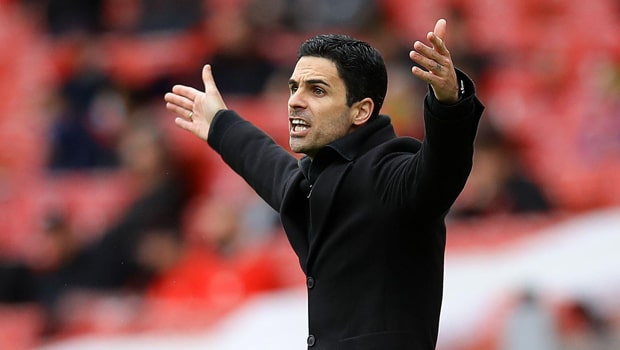 Arsenal is leading the Premier League, and the club is showing one of its best performances in several years.
The sometimes questioned and criticized work of Mikel Arteta seems to be bearing fruit, and the Spanish coach has shown that he is very demanding with the players and does not expect less than 100% performance.
This was demonstrated in a press conference where he did not hide his frustration with the performance of Thomas Partey.
Since he arrived from Atlético de Madrid, Partey has had a large number of minutes. However, the level of the Ghanaian midfielder has fallen in recent months, and Arteta is not happy. "He hasn't had consistency; he's been in and out of the team… now he looks good and needs to play regularly," Arteta said.
But not everything is scolding from Arteta and the Gunner board, as the club works to offer juicy contracts to its young stars to keep them as long as possible at the Emirates Stadium.
According to reports from Football Insider, Arsenal are willing to cover players like Bukayo Saka with gold. The club is preparing an attractive economic plan for the English winger: a 5-year contract in which he would pocket around €60 million, which means an annual salary of €12 million.
Juicy offers are also being prepared for William Saliba and Gabriel Martinelli. Martinelli has had two outstanding seasons with the Gunners, and it is speculated that Chelsea is very interested in the player.
Chelsea owner Todd Boehly is willing to continue spending his fortune on new players to keep the club competitive and would be willing to offer 60 million for the young Brazilian.
Leave a comment