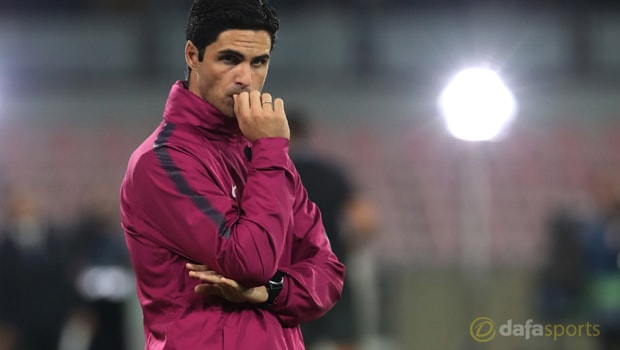 Arsene Wenger has thrown his weight behind Mikel Arteta to succeed him as Arsenal manager, though the recently departed Frenchman insists he'll back whoever the club appoints.
Former Gunners midfielder and captain Arteta is said to have met with the club on Thursday with a view to taking over from Wenger, who left last weekend after 22 years as Arsenal boss.
Arteta has not held a managerial post on his own steam yet, though he's been learning his trade as part of Pep Guardiola's backroom team at Manchester City.
Learning from his fellow Spaniard is a big boost in Wenger's eyes, while he also suggests the strong coaching team he left behind at the Emirates would be a plus-point for someone like Arteta to walk into.
"He has all the qualities to do the job, yes and I think as well he is one of the favourites," Wenger said.
"He was a leader, and he has a good passion for the game and he knows the club well, he knows what is important at the club and he was captain of the club.
Why not? "I left a lot of experience behind me, people who were with me like Steve Bould who has six years' experience, and Jens Lehmann too.
"He [Arteta] has been an assistant of Guardiola as well, so overall I think he has the qualities."
While he appears keen on Arteta succeeding him, Wenger was quick to point out that he isn't attempting to influence any decision and he'll get behind whoever Arsenal choose to appoint.
"I don't want to influence that publicly because for me I believe it is important that they make their choice in an objective way and after once they make a decision I will support them," he added.
Arsenal are 26.00 to win the Premier League title next season.
Leave a comment