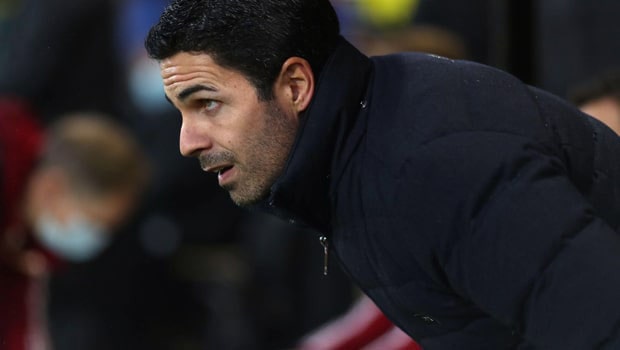 Arsenal and Chelsea took center stage at Camping World Stadium in Orlando, FL Saturday night as the Gunners cruised to a 4-0 Florida Cup final. The match set an attendance record at Camping World Stadium with 63,811 fans.
"Yes, but it was a friendly match," Arsenal manager Mikel Arteta said when asked if fans should be excited about this Arsenal roster. "As you could see there are a lot of positives to take from the game. The way we played, the intensity we showed, the way we were trying to show who we are as a team. But at the same time, it's just a test match. Don't get carried away. There are still a lot of things that we have to get better at and do better. But I think it's good to get some momentum, finish the tour in the right way, give some enjoyment to our fans and everybody that's been contributing to make this tour happen. Now it's time to go back to London, to focus and keep making improvements and steps forwards."
Gabriel Jesus found the back of the net for the fourth time since his summer transfer to Arsenal from Manchester City, scoring within the 16th minute of the match.
Martin Odegaard made it 2-0 in the 36th minute before Bukayo Saka and Albert Sambi Lokonga put the match out of reach in the second half.
Oleksandr Zinchenko, Arsenal's newest signing, was immediately placed in the starting lineup.
Arsenal won the possession battle 53-47, with 10 attempts to score compared to just four for Chelsea. Arsenal had seven shots on target; Chelsea with just two.
"Thank you so much for everybody that participated in organizing this tour," Arteta added. "We've tried to make it as enjoyable and as productive as possible and in the sporting side the facilities were really good in both games that we played were really good as well, really competitive matches, great cup, great attendance so looking forward to getting back one day."
Chelsea did see some success going back to a 3-4-3 in the second half, but Arsenal were just more aggressive throughout. The Blues came off a disappointing 1-1 draw against MLS expansion side Charlotte FC earlier in the week.
"We got absolutely beaten by a team that does not play Champions League football next season and finished behind us," Chelsea manager Thomas Tuchel said after the loss. "But at the moment, they seem far ahead of us."
Their final preseason match is set for Friday, 29 July against Italian side Udinese.
"A level of physical commitment which we can not match, also a level of mental commitment which we lack," Tuchel added, not holding back on criticism of his team's performance. "I am far from relaxed. I cannot guarantee we will be ready in two weeks."
Arsenal will wrap up their preseason scheduled back at Emirates Stadium in London against Sevilla on 30 July.
Leave a comment