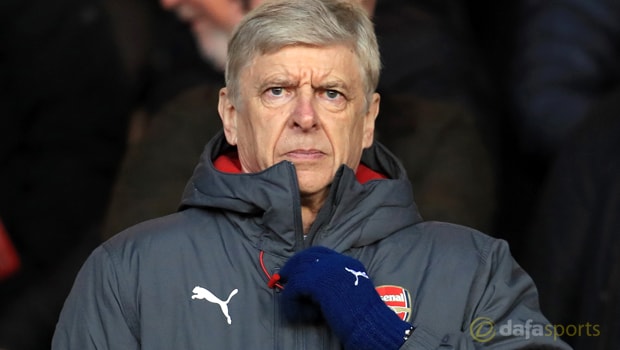 Arsene Wenger admits it is important this his team preserves one of their two remaining chances to get silverware this season when they face Chelsea on Wednesday evening.
The Gunners cross London for a Carabao Cup semi-final first leg at Stamford Bridge, knowing their chances of silverware this term have been reduced to two – the League Cup and the Europa League.
That comes in the wake of Sunday's 4-2 FA Cup loss at Nottingham Forest, the first time in his more than two decades in charge that Wenger has failed to guide Arsenal beyond the third round.
The League Cup hasn't always been a priority for the Frenchman, but it certainly is now.
"We killed an opportunity to win a trophy on Sunday, we have another one on Wednesday and, of course, it is important," Wenger said.
"But as well you have to say I've won the FA Cup seven times and on top of that people are always scandalised.
"Nobody has won the FA Cup more than I did, but still it is (seen as) an absolute disaster. Get somebody to win it more, and then I say OK, well done."
Wenger will serve the second of his three-game touchline ban at Stamford Bridge, something he is already familiar with after being consigned to the stands for a league game against the Blues in February last year.
It isn't ideal, especially at Stamford Bridge, Wenger says, though he did run into a friendly face last time.
"I sat next to a guy who says: 'hello, how are you?' I said: 'good afternoon.' He said: 'I am your gardener'," Wenger explained.
"I didn't even know him. He was an Arsenal fan who went to the game at Chelsea.
"I will try to find a different place. It was not a pleasant experience (last season).
At Chelsea, you have to go on the other side to go in the directors' box, so by the time you get around the stadium, it's 10 minutes played."
Arsenal are 4.75 to win at Stamford Bridge, Chelsea are 1.70 and the draw is 4.00.
Leave a comment