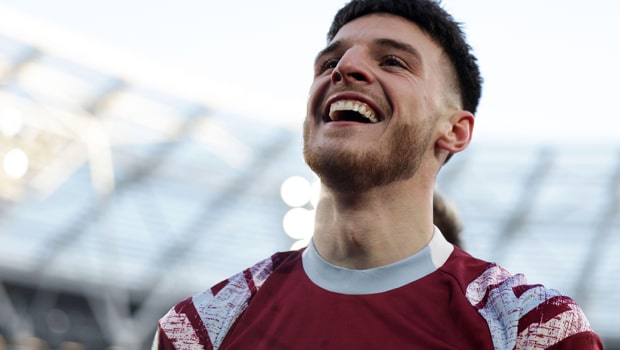 In a landmark deal worth £105 million (€122 million), Declan Rice has officially completed his move from West Ham to Arsenal, making him the most expensive English player in history.
This highly anticipated transfer has generated immense excitement among fans, who view Rice's arrival as pivotal for Arsenal and manager Mikel Arteta. With Rice's signing, Arsenal aims to build on their strong performance in the previous Premier League season and make a push for the title.
Previously, the record for the most expensive English footballer was held by Jack Grealish, whom Manchester City signed from Aston Villa for almost €118 million a few seasons ago. However, Rice's transfer surpasses that figure, cementing his status as the most expensive English player to date.
Arsenal's offer, which West Ham accepted, amounts to approximately £105 million, including bonuses. This substantial investment reflects the club's confidence in Rice's abilities and his potential to elevate their performance on the field.
Declan Rice's arrival at Arsenal comes at a time when he is enjoying the peak of his career. As a key figure in the West Ham squad, he played an instrumental role in their triumph in the Europa Conference League final.
Additionally, Rice has established himself as one of the Premier League's top midfielders and has become a regular starter for Gareth Southgate's England team, forming an impressive partnership with Jude Bellingham.
To secure Rice's signature, Arsenal faced stiff competition from Manchester City, who expressed a keen interest in the midfielder following the departure of Ilkay Gundogan.
However, Arsenal's proactive pursuit and commitment to developing young talent ultimately won over Rice, making him a key addition to their midfield. Mikel Arteta, the Arsenal manager, spoke highly of Rice's abilities and the qualities he brings to the team.
Arteta emphasized Rice's exceptional talent and his potential for success at Arsenal, acknowledging his consistent performances in the Premier League and the England national team.
Leave a comment