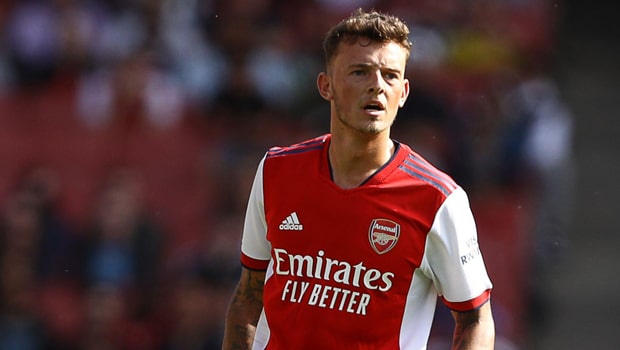 Arsenal made the signing of defender Ben White official as he leaves Brighton & Hove Albion on what's being reported as a five-year deal. The fee is in the range of £50 million.
"Ben was a top target for us and it's great that we've completed his signing," Arsenal's Mikel Arteta said. "Ben has been educated with two very good clubs, Brighton and Leeds, in recent seasons."
White had signed a four-year deal with Brighton last year after joining the side initially back in 2016.
"He has benefited well from two very good coaching set-ups and has shown with both Brighton and on loan with Leeds what a strong talent he is," Arteta added. "Ben is an intelligent defender who is very comfortable with the ball at his feet and his style fits perfectly with us."
White was part of the Leeds United roster that achieved promotion to the Premier League in 2019-2020.
"Ben has been a key target this summer," Arsenal's technical director Edu said. "He has so many qualities which make us so excited he's joining us. Ben's a young English player with a great future."
"He's very strong defensively, good on the ball with a great passing range. We're delighted Ben's signed and we look forward to him growing with us."
As Arteta mentioned, White is fantastic on the ball and will potentially be a solid replacement for David Luiz.
The 23-year-old may just be a game-changing transfer for the Gunners.
Leave a comment